CPM holds beef fest; BJP 'purifies' venue with cow dung, distributes payasam
CPM local committee members had conducted a public meeting and a beef fest at Muthukulam high school junction in Alappuzha on Sunday
BJP panchayat committee members and Sangh Parivar workers reached the venue on Monday and organised a paal payasam festival
Prior to the payasm fest, BJP and RSS workers held a protest march, during which they sprinkled water mixed with cow dung along the route to "purify" the area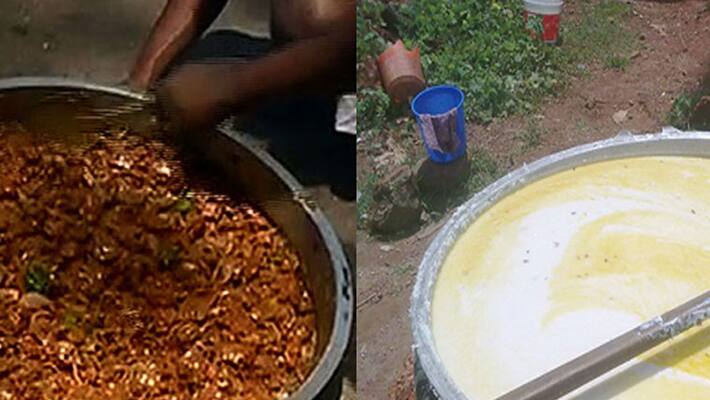 In an act of retaliation, BJP activists in Alappuzha on Monday sprinkled water mixed with cow dung to "purify" a venue where CPM workers held a beef fest the day before and held a paal payasam (kheer) festival.
The CPM local committee members had conducted a public meeting and a beef fest at Muthukulam high school junction on Sunday, protesting the Centre's ban on sale of cattle for slaughter at animal markets. 
And as a "countermeasure", the BJP panchayat committee members and Sangh Parivar workers reached the high school junction on Monday and organised a paal payasam festival at the same venue, according to a Mathrubhumi report. 
Prior to the payasm fest, BJP workers held a protest march, during which they sprinkled water mixed with cow dung along the route to "purify" the area.
Last Updated Mar 31, 2018, 6:55 PM IST