48-hour prior notice must to carry dead bodies, Air India notice creates uproar
AHO has made two days notification mandatory for bringing human remains from GCC countries
Four dead bodies have been stranded at Muscat Airport after the rule was applied strictly
Kerala CM wrote to Centre seeking clearance for repatriation of the body of a Wayand native Prakash Damodaran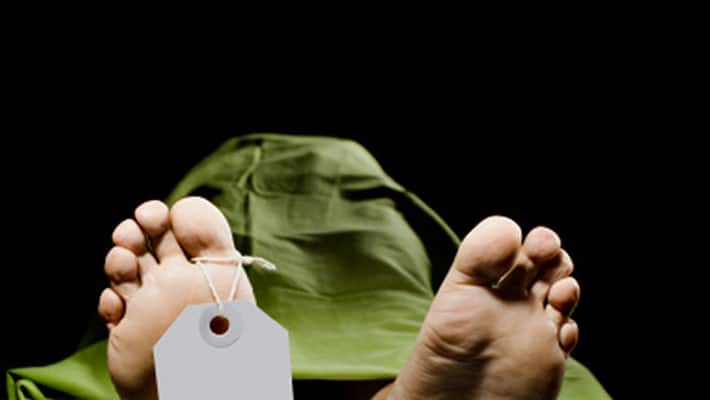 Air India is issuing a directive that they must be notified at least 48 hours in advance if it is required to carry human remains from Gulf Cooperation Council (GCC) countries to India.
The notice is being issued on behalf of Airport Health Organisation (AHO) of Ministry of Health and Family Welfare. 
The circular states that two days notification is needed to examine officials. "As per the provisions of the Aircraft (Public Health Rules), 1954 Part IV Rule No 13 to 47 regarding carriage of dead bodies and cremated remains by international airlines, the consignees as well as the air transport service, shall give the health officer at the airport of arrival, advance inform at least 48 hours of the importation of the dead body or human remains or ashes. This is important for speedy clearance of the dead body or human remains," it states.
The relatives should also assure that the person did not have any communicable diseases at the time of death. It also states that a "showing the cause of death as pending or mentioned as death to be ascertained after post-mortem or the cause of death as unknown or as natural death shall render the death certificate as invalid and shall not be granted an NOC by health officer of Airport Health Organisation."
The circular issued by Air India also states that the human remains of a person died of the plague, yellow fever, anthrax or any other diseases shall nor be brought to India. 
The authorities say that the rule has been in existence much earlier, but now they are being instructed to follow it strictly. Four dead bodies have been stranded at Muscat Airport after the rule was applied strictly.
The body of Prakash Damodaran got stranded in Saudi Arabia and repatriation got delayed after Karipur airport authorities decided to implement the law strictly. 
The issue created an uproar in Gulf region and Kerala, and the Chief Minister had to interfere to get clearance.
The CM asked Union Civil Aviation Minister to withdraw the order with immediate effect. 
Last Updated Jun 12, 2019, 1:01 PM IST