No respite for Dileep as HC postpones hearing of bail plea to Thursday
The High Court postponed the hearing at the request of the prosecution, which requested more time
The plea submitted at the HC claimed there is no evidence of conspiracy against Dileep
The actor's camp decided to approach the High Court after the Angamaly court rejected his bail plea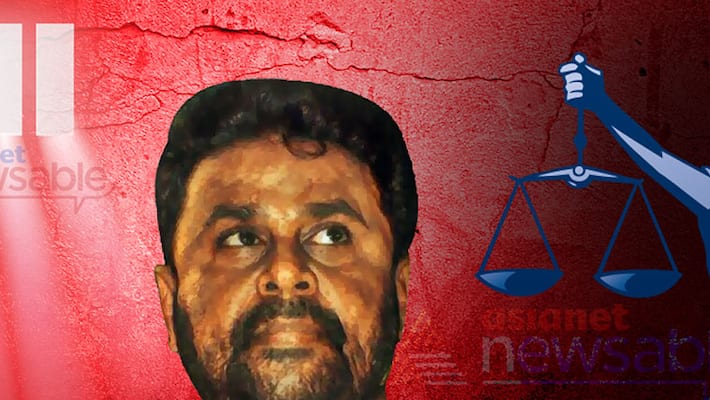 The Kerala High Court has postponed the hearing of actor Dileep's bail plea, in the Kochi actress attack case, to Thursday.
The court postponed the hearing at the request of the prosecution, which requested more time. Dileep's counsel had sought the hearing of the bail plea today itself.
The actor's camp decided to approach the High Court after the Angamaly judicial first class magistrate court rejected his bail plea on Saturday. The plea submitted at the HC claimed there is no evidence of conspiracy against Dileep and that he was arrested on the basis of doubt alone.
Jewellery owner, young producer behind pro-Dileep slogans from 'fans'?
Dileep's advocate K Ramkumar also cited Chief Minister Pinarayi Vijayan's earlier comment that there is no conspiracy in the case and stressed that the Angamaly court's observation that the actor will influence witnesses if he is out on bail is baseless. 
It is understood that Dileep had got legal advice that he should try securing bail before his manager Appunni is arrested. Appunni, who is suspected to have acted as a link between Dileep and prime accused Pulsar Suni, is absconding since the actor's arrest.
Here's why the magistrate denied bail to Dileep
Meanwhile, the police have reportedly found the memory card which Pulsar Suni used to record the visuals of the attack on the actress.
The probe team recovered the memory card from lawyer Raju Joseph, a junior of Suni's former advocate Pratheesh Chacko who is absconding. The police had questioned Raju at the Aluva police club on Sunday evening.
Last Updated Mar 31, 2018, 6:33 PM IST