Dileep seeks CBI probe into actress attack, accuses police of 'framing' him [Video]
Dileep has submitted a letter to the home secretary, asking for a CBI probe into the actress attack case
The actor has reportedly made serious allegations against several top police officials, including state police chief Lokanath Behera
Dileep claims the police 'framed' him in the case and insists the real culprits can be caught if the probe team undergoes a reshuffle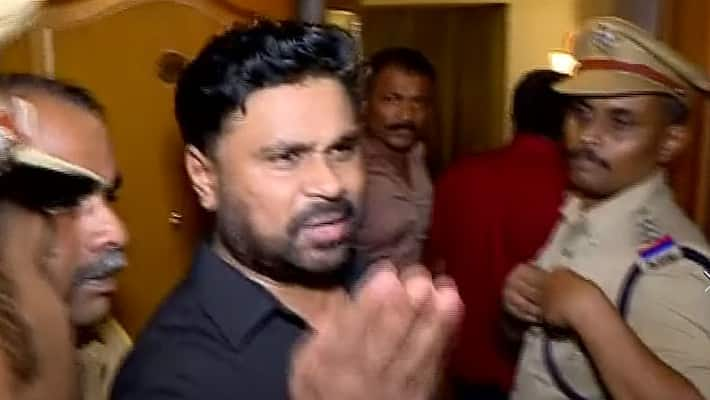 Actor Dileep, an accused in the Kochi actress attack case, has submitted a 12-page letter to the state home secretary, seeking a CBI investigation into the case.
Dileep has reportedly made serious allegations against several top police officials, including state police chief Lokanath Behera and ADGP B Sandhya, who he claims are responsible for 'framing' him in the case.
The actor submitted the letter to the home secretary asking for the CBI probe around two weeks ago, according to Asianet News. In the complaint, Dileep has stated that the investigation is currently going in the wrong direction.
Read more: Major blow to prosecution as witness changes statement in favour of Dileep
The actor has also made allegations against Aluva rural SP AV George, Crime Branch SP Sudarshan, DysP Sojan Varghese, Aluva CI Baiju Paulose and insisted that the real culprits can be caught if the probe team undergoes a reshuffle.
Dileep was arrested on charges of conspiracy in the actress attack case on July 10 and spent 85 days in the Aluva sub-jail, before being granted bail on his fifth attempt earlier this month. The actress was abducted and sexually assaulted by Pulsar Suni and other perpetrators on February 17.
Also read: Police to submit foolproof charge sheet against Dileep
Meanwhile, in a blow to the prosecution, an important witness in the actress attack case has changed his statement in favour of actor Dileep, it has emerged.
It has emerged that an employee of Laksyah, the online clothing store owned by actress and Dileep's wife Kavya Madhavan, changed his statement against Dileep just days before the actor was let off on bail.
Last Updated Mar 31, 2018, 6:58 PM IST