How celebs visiting Dileep in jail could work out against actor in court
The sudden outpour of support could work against Dileep as he prepares to submit his third bail plea before the Kerala High Court
The prosecution is planning to portray the act as an organised attempt to influence witnesses and the court
Only Dileep's family members and lawyers had visited him in jail ever since his arrest on July 10 till the end of last month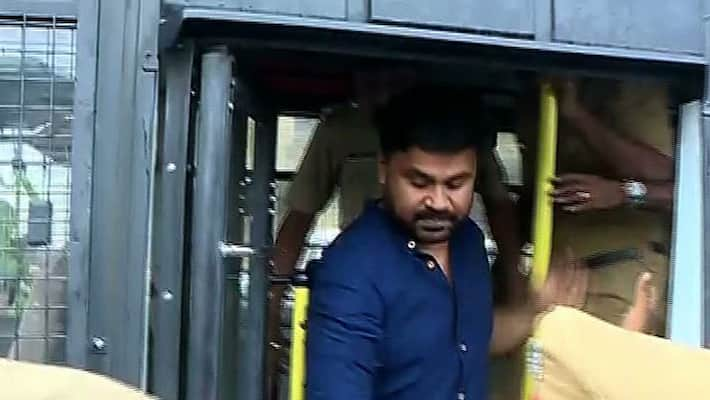 Actor Dileep, an accused in the Kochi actress attack case, has seen supporting raining for him of late, with several Mollywood celebrities visiting him at the Aluva sub-jail and extending their support to him.
However, this sudden outpour of support could work against Dileep as he prepares to submit his third bail plea before the Kerala High Court next week. According to reports, the prosecution is planning to use this as the trump card in their argument to deny the actor bail, by labelling the act as an organised attempt to influence witnesses and the court. 
Also read: Dileep returns to jail after performing father's rites at home
It is interesting to note that only Dileep's family members and lawyers had visited him in jail ever since his arrest on July 10 till the end of last month. AMMA suspended Dileep from its primary membership after his arrest, so did a few other film organisations. No one from the industry spoke in support of him or visited him in jail during this period.
However, several A-list celebs including actors Jayaram, Harisree Ashokan and director Ranjith visited the Aluva sub-jail in the last few days. The prosecution was quick to notice this trend, and it is understood that they are planning to expose it as an organised act in court.
Read more: Antony Perumbavoor visits Dileep in jail with special message from Mohanlal?
Actor and Pathanapuram MLA KB Ganesh Kumar was the most vocal among Dileep's supporters, stating that those who have received favours from the jailed actor should back him now. There has been accusations from various sections that Ganesh, a legislator who is part of the ruling LDF, was taking sides with this comments and is trying to generate a sympathy wave in support of Dileep.
Earlier, Ganesh had come under severe criticism for defending Dileep vociferously before the mediapersons during an AMMA general body meeting a few days before his arrest in July. Ganesh then took U-turn from that stand after Dileep's arrest, saying he "never expected this" from the actor.
Last Updated Mar 31, 2018, 6:58 PM IST