5 transgenders arrested for trying to rob Uber driver in Kochi [Video]
The transgenders attempted to rob a Uber driver hailing from Aluva at the High Court junction in Kochi in the wee hours of Friday
The gang knocked on the car and when the driver rolled down the windows, they allegedly tried to take his phone and cash away
The police are on the lookout for the two other transgenders, who were also part of the gang when the driver was robbed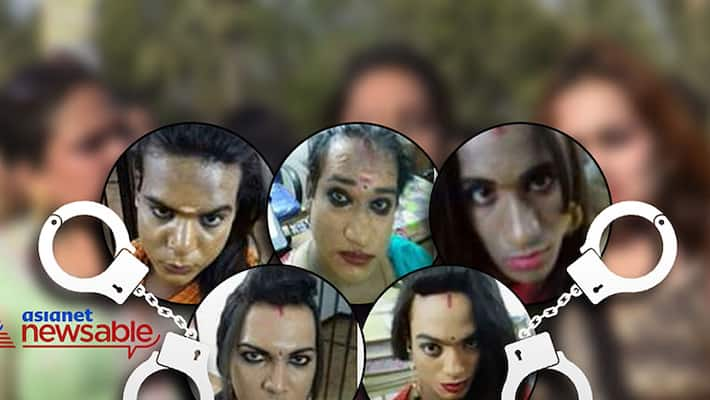 The police have arrested five transgenders who are part of a gang for allegedly attempting to rob a Uber driver in Kochi on Friday.
Ernakulam natives Shruthi and Sonakshi, Pathanamthitta native Bhumika, Chengannur native Arunima and Neyyattinkara native Nia were arrested by the Ernakulam central police. 
The transgenders attempted to rob a Uber driver hailing from Aluva at the High Court junction in the wee hours of Friday when he was on duty.
The gang knocked on the car and when the driver rolled down the windows, they allegedly tried to take his phone and cash away from his pocket. The driver sped away from the scene and informed a police patrol he found on the way.
The police are on the lookout for the two other transgenders, who are also part of the gang which tried to rob the driver.
A team led by Ernakulam central police CI Ananth Lal took the gang into custody. The police said that there were several complaints about the gang before as well.
Last Updated Mar 31, 2018, 6:39 PM IST