Will you not learn Kannada Mr Amit Shah? Asks Siddaramaiah
"Will you not learn Kannada Mr Amit Shah?" This is the question asked by the Chief Minister Siddaramaiah on twitter
This was in response to the news that BJP national president Amit Shah is learning Tamil and Bengali
MLA CT Ravi said when Rahul Gandhi did not wish the Kannadigas on Karnataka Rajyotsava, Siddaramaiah asking Amit Shah if he will not learn Kannada is a farce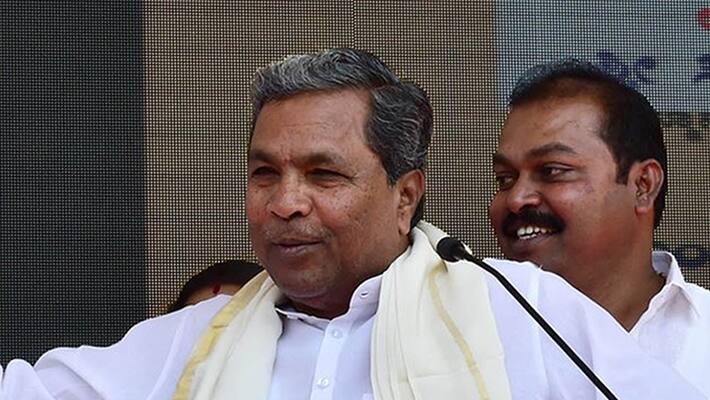 "Will you not learn Kannada Mr Amit Shah?" This is the question asked by Chief Minister Siddaramaiah on twitter. This was in response to a report that BJP national president Amit Shah is learning Tamil and Bengali, reports Kannada Prabha.
ಕನ್ನಡ ಕಲಿಯೋದಿಲ್ವಾ @AmitShah ರವರೆ?

Won't you learn Kannada? https://t.co/rxTA08E3RC

— Siddaramaiah (@siddaramaiah) November 21, 2017
Responding to the tweet, BJP State General Secretary and MLA CT Ravi said when Rahul Gandhi did not wish the Kannadigas on Karnataka Rajyotsava, Siddaramaiah asking Amit Shah if he will not learn Kannada is a farce.
Last Updated Mar 31, 2018, 6:58 PM IST