Deepika was at Nimhans Hospital premises in Bengaluru on Saturday
The actress was in city to speak on depression on World Health Day
Here is an exclusive video of Deepika speaking on her experience of fighting depression
"Depression can attack anyone regardless of age. I have been a victim of depression. It is sad that people suffering from depression face discrimination," said Deepika, speaking at the World Health day programme organised by the National Institute of Mental Health and Neuro Sciences (Nimhans) in Bengaluru.
Photograph by: Kaushik Barua
Deepika Padukone has been vocal about suffering from depression and overcoming it. Thus being the apt person to speak on the issue, the actress said that people suffering from depression should come out and seek help.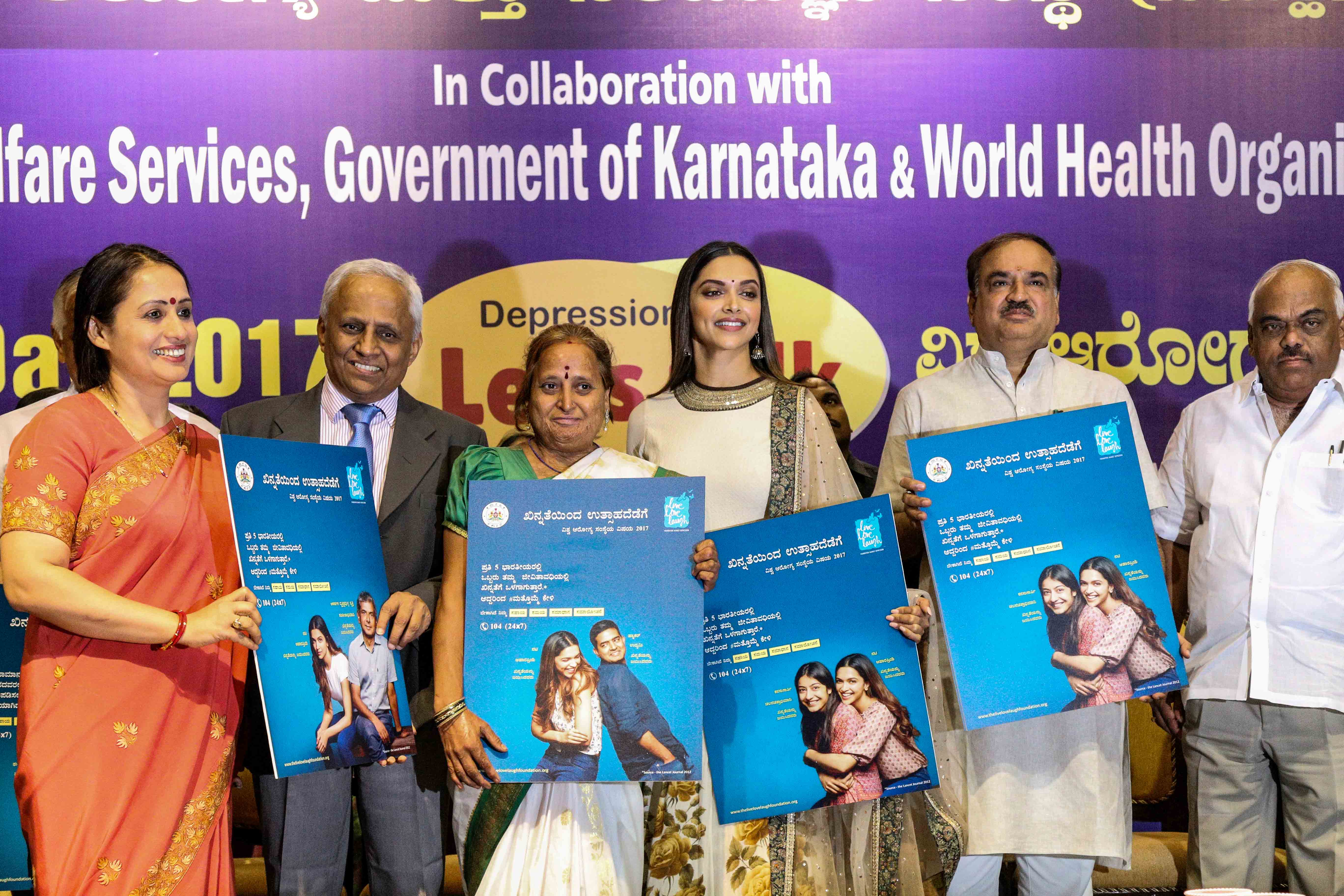 Photograph by: Kaushik Barua
The programme was organised by the Department of Health and Family Welfare Services, Government of Karnataka and World Health Organisation at the Nimhans Convention Hall in Bengaluru. 
Here is the video of Deepika speaking about depression: