Bangaloreans held a candlelight vigil at National Military Memorial in Indira Gandhi Park.
The city paid a tearful homage to murdered Kashmiri soldier Umar Fayaz.
Suspected Hizbul militants killed Lt Umar Fayaz on May 10.
Bangaloreans by the hundreds turned up at the National Military Memorial in Indira Gandhi Park to pay a tearful tribute to slain Kashmiri soldier Umar Fayaz at the National Military Memorial.
Lt Ummer Fayaz of Rajputana Rifles was kidnapped and killed the suspected Kashmiri militants. MP Rajeev Chandrasekhar joined the veterans and citizens and paid his respect to the slain soldier.
Similar candlelight vigils also have been held in Delhi and Chandigarh to mourn the brutal murder of Braveheart Lt Umar Fayaz of Rajputana Rifles.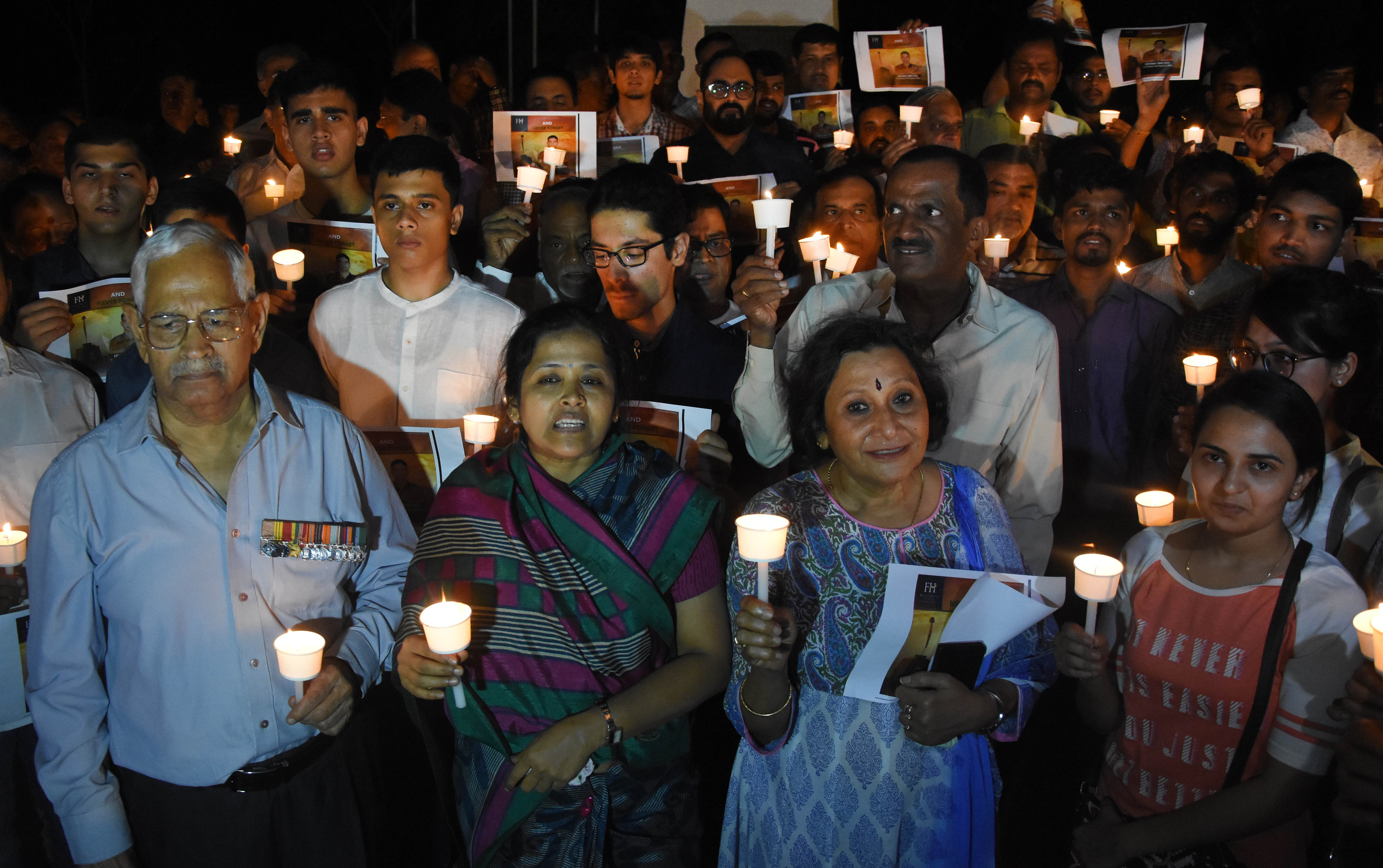 "This evening it's the turn of Bengaluru. And Bengalureans who came out in large numbers have reaffirmed their faith and respect for the men and women in Uniform - the soldiers who lay down their lives every day to protect our nation," MP Rajeev Chandrasekhar said.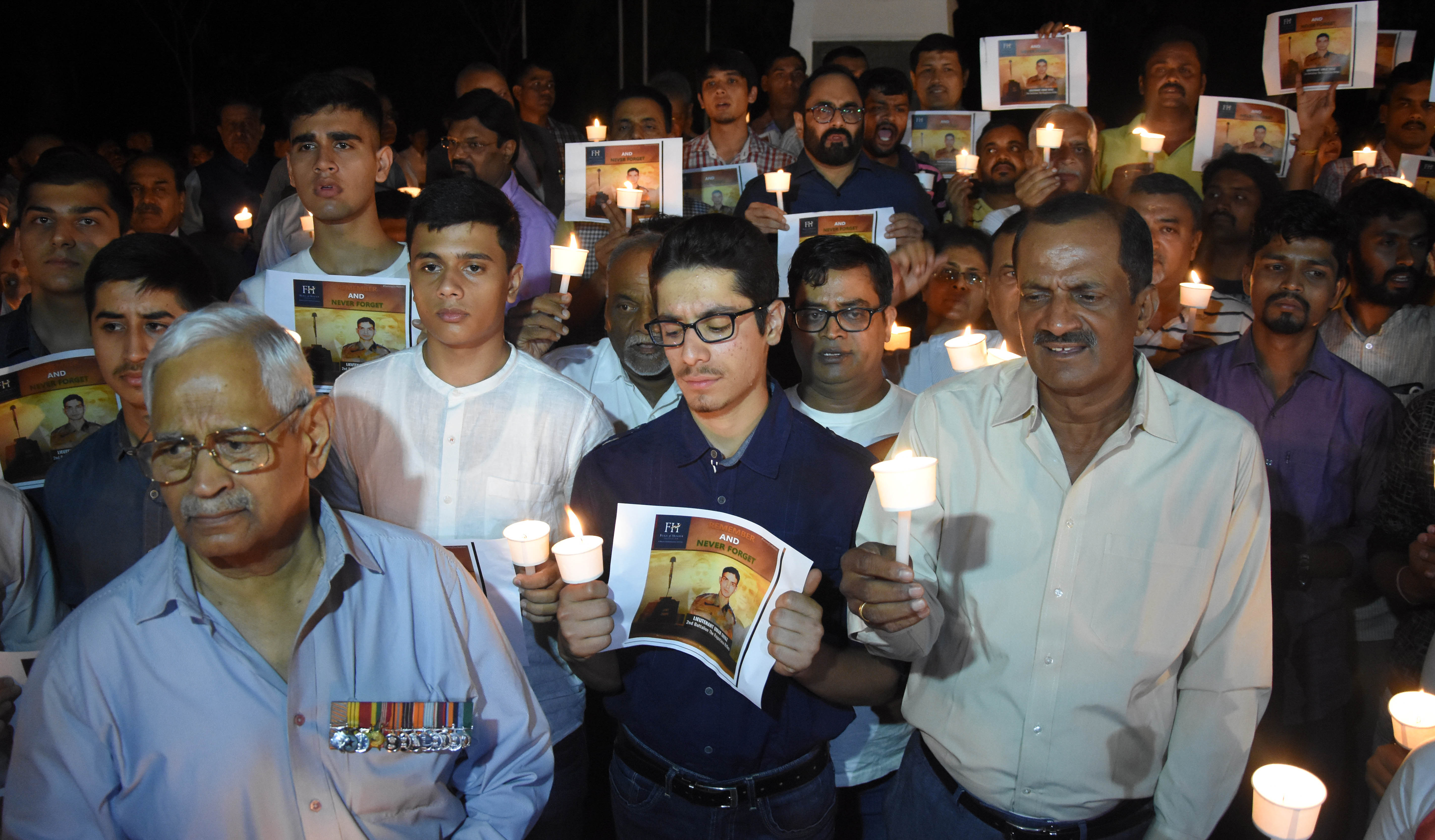 "It is also a collective call to make sure the death of Lt Umar Fayaz will not go unanswered. This was a cowardly action by a nation Pakistan who has a long history of supporting terrorism. It should be brought to account. I join millions of Indians across the country to salute Lt Fawaz family and remember this Braveheart and his sacrifice. He will never be forgotten," Chandrasekhar added.
 

Lieutenant Fayaz was murdered by suspected Hizbul militants in Shopian district on May 10.  The 20-year-old officer was abducted by militants on the night of May 9 while he was attending a cousin's wedding. His body was riddled with bullets when it was discovered the following day.
Fayaz, an officer of the 2nd battalion of the Rajputana Rifles is the son of an apple farmer from the troubled Kulgam town in south Kashmir. The young officer had taken leave to go home to attend his cousin's wedding. The police investigation found that Fayaz was dragged out of his house by three terrorists while he with his cousin - the bride to be. 
(Rajeev Chandrasekhar is the Chairman of Jupiter Capital, which has investments in Asianet News Media & Entertainment Pvt Ltd that publishes Asianet Newsable.)