Suspension if money for transformers is sought: DK Shivakumar
All power related complaints will be resolved at Consumer Advisory Committee.
WhatsApp groups formed to quickly attend to power problems.
Immediate suspension if officials seek money to replace transformers.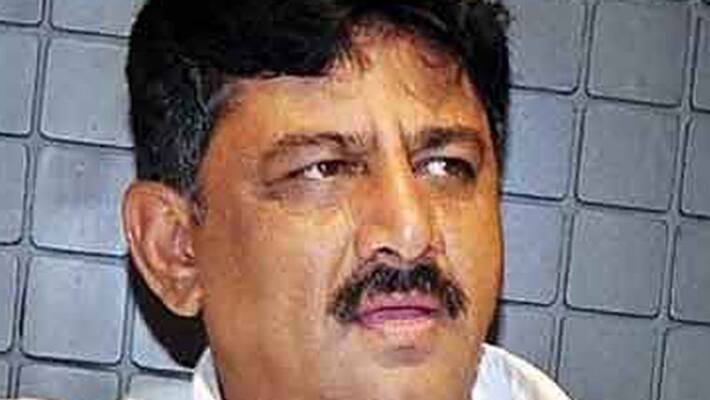 Problems with transformers, leaning light poles, hanging wires and such other complaints should be lodged with the Consumer Advisory Committee and the officials concerned will attend to it immediately, said Energy Minister D K Shivakumar.
Consumer Advisory Committees have been set up in every constituency to attend to consumer complaints.  The Committee consists of departmental officials as well as common public and farmers.  "Instructions have been given to form WhatsApp Groups and information about complaints and the action taken should be sent on Whatsapp to me also", said the Minister, during "Hello Minister", a phone-in program on the Suvarna Channel, on Sunday.
Consumers from all over the State, who made calls to the Minister on the program, mentioned various problems, such as pumpset transformer is burnt out but repair has not been taken up even after repeated complaints, an electric pole in the neighbour's house is leaning, posing life threat, electric wires are hanging in the neighbour's farm etc.
The Minister heard all the complaints and advised the senior officials present at the program to attend to them and even to send officials to the spot. Suspension if money is demanded Ravindra Gowda, a farmer from Harishinakuppe village, Hanagal, complained that an officer with ESCOM Manjunath had taken Rs 70,000 for repairing the transformer, but despite giving the money, the transformer was not repaired.  Similar complaint was shared by another farmer Someshwar from Chamarajanagar.
Responding to this, the Minister stated that the transformers should be replaced within 3 days. Drinking water pump transformers should be replaced within 24 hours.  Failing to comply with this will attract fine from the engineer concerned, which will be deducted from his or her salary, he said.  Such cases of neglect should reported to the Ombudsman, he said.  No officer who demands money for replacing transformers will be spared but suspended immediately, he assured.  He also appealed to the public to report corrupt officials to the department. He called Hanagal officials to find out if money has indeed been taken from the man and in such a case investigation should be conducted.
Vacancies filled up After taking over his office as the Minister, he has filled 24,000 vacant posts, he said.  Before his term comes to an end, he would fill up all vacancies, he said.
Last Updated Mar 31, 2018, 6:34 PM IST