Police start manhunt as Sri Sri Ravi Shankar gets death threat again
Spiritual guru Sri Sri Ravi Shankar gets a death threat again from a Mysuru-based youth
The police have taken the threat seriously and are on the lookout for one Harohalli Ravindra the one who posted on his Facebook wall
Sri Sri has received several death threats in the past, including from Taliban and ISIS, the police are taking this one seriously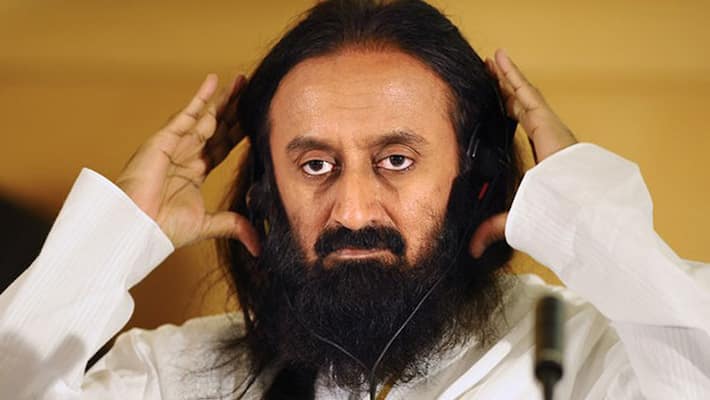 Spiritual guru Sri Sri Ravi Shankar gets a death threat again. But this time the police have taken the threat seriously and are on the lookout for a Mysuru-based youth for allegedly posting the threat on Facebook. 
The post was reportedly found on the Facebook wall of one Harohalli Ravindra, a Mysuru-based post graduate student originally from Harohalli on Kanakpura Road.
Talking to Bangalore Mirror, Nikhilesh Shenoy, administrator, The Art of Living International Centre, said, "The incident came to light after the Facebook post was circulated amongst people known to us. They then informed us about the threat. We cannot take the matter lightly as the issue concerns guruji."
Sri Sri has received several death threats in the past, including from Taliban and ISIS, the police are taking this one seriously.
"The complainant has provided the screen shot of the threat made on Facebook. The ID from which the threat has been made is from one Harohalli Ravindra. The case is under investigation. The accused has not yet been arrested. The said threat on Facebook has been deleted," investigating officer C Krishna Kumar told Bangalore Mirror.
The police have registered a case of criminal intimidation by an anonymous person under section 507  of the Indian Penal Code and are investigating.
Last Updated Mar 31, 2018, 7:01 PM IST