Shameless doctors: Just 5 days after wedding man dies of dengue
Ravi Veerappa Bhajanthri of Rona district in Gadag has succumbed to dengue as he did not get treatment on time
He was running from hospital to hospital from two days, as he was suffering from fever but no doctors were ready to take him in
He got admitted to Gajendragad government hospital but as he was suffering from dengue, was referred to a hospital in Gadag
He died on the way to Gadag hospital as the fever escalated, leaving behind his family and wife, who became his partner just five days ago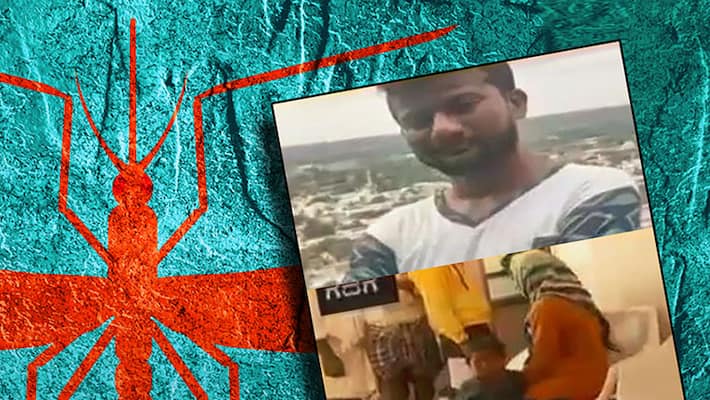 Just five days after his wedding, Ravi Veerappa Bhajanthri of Rona district in Gadag has succumbed to dengue as he did not get treatment in time.
22-year-old Ravi was a Gajendragad Janatha Colony resident and was running from hospital to hospital for two days. But he did not get any treatment as all the private hospitals are closed, and doctors are on strike against an amendment to KPME ACT through the new bill.
He got admitted to Gajendragad government hospital for treatment today, but due to his worsened condition he died, as he failed to respond to the treatment.
The sources said that as a treatment for dengue was not available at that hospital; he was referred to the government hospital in Gadag. But Ravi breathed his last on the way to Gadag hospital.
He had got married on November 12. The protest of private doctors has entered the fifth day.
Last Updated Mar 31, 2018, 6:31 PM IST