Lingayat leaders submit five-point resolution to State government
A national convention of Linagayat religion held in the City on Sunday decided on a 5-point resolution to be presented to the State Government
The resolution includes declaring Basavanna as the cultural hero and recommending to the Central government to accord independent status to Lingayat religion
The convention handed over a letter to the State government appealing to fulfil the demand by Dec 31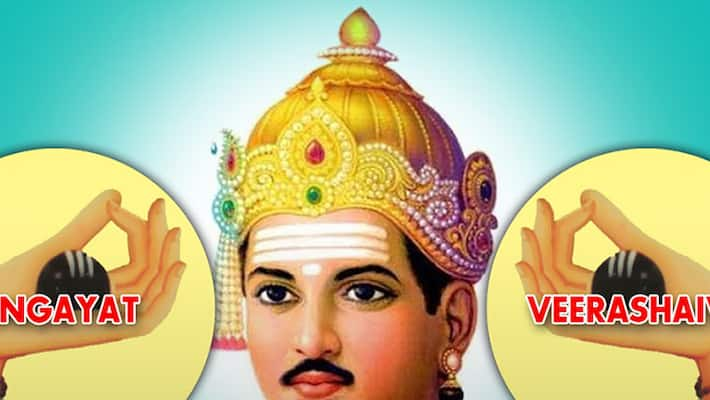 A national convention of Linagayat religion held in the City on Sunday decided on a 5-point resolution to be presented to the State government. The 5-point resolution includes declaring Basavanna as the cultural hero and recommending to the Central government to accord independent religion status to Lingayat. The convention handed over a letter to the State government appealing to fulfil the demand by Dec 31, reports Kannada Prabha.
The convention was held at Basavanagudi National College Grounds on Sunday as part of the 22nd anniversary of the Lingayata Dharma Mahasabha. The letter was handed over to Home Minister Ramalinga Reddy. It contains an appeal to declare Basavanna as the cultural hero just like Shivaji in Maharashtra, Ravindranath Tagore in Bengal, Thiruvalluvar in Tamil Nadu and Narayana Guru in Kerala. The Lingayat leaders opined that the Veerashaivas should not hinder the agitation for Lingayat independent status. If in case Veerashaivas too demand independent status, the Lingayats would support them. Mathe Mahadevi said that some Veerashaiva leaders are claiming that Veerashaiva and Lingayat are one and the same. But that is not acceptable, she said.
Minister MB Patil said Yeddyurappa, Jagadish Shettar, Shamanuru Shivashankarappa, Bheemanna Khandre , Panchamasali Mutt seer and others are opposing the Lingayat religion but in the certificates submitted by them they have mentioned their religion as Lingayat. "Then who are the Veerashaivas and why are they calling themselves Veerashaivas," he asked.
Retired IAS officer SM Jamadar said Mysuru Dewan Rangacharlu included Lingayats in Hindu category in the 1881 census. He also called them Shudras. He divided the Lingayat sub-castes.
Home Minister Ramalinga Reddy said the State government would take an appropriate stand regarding according constitutional status to Lingayat religion.  There is neither pressure on CM nor an intention of dividing. 
Rambhapuri Prasanna Renuka Veerasomeshwara Shivacharya Swamy said people who are ignorant of the terms of religion and Lingayat are talking about independent religion. After the next election they will stop talking about separate religion. Just wait and see.
MB Patil said "By March, code of conduct will be implemented in the State. Before that we want the government to recommend to the Centre. There are five appeals for separate religion. Of them three appeals are about a common issue. Pancha Peetha have requested for '2' A category. We have not made any hidden pact with the CM. It is left to the discretion of the CM to recommend to the Centre."
Film actor Chethan said Veerashaivas are creating hurdles to Lingayats. There is no clarity in them. LIngayat and Veerashaivas are like light and dark, they can never unite. "We are not against Hindus but are opposed to Hinduthva. We are not against Brahmins but against Brahmanism. We are not against organisation but against Sangha Parivar," he said.
Over 4000 people had assembled at the meet.
Last Updated Mar 31, 2018, 6:52 PM IST