Not Mandya or Melukote, Ramya to contest from Basavanagudi?
It was earlier speculated that Ramya will contest from Mandya
She had even rented a house in Mandya, from where she debuted in politics
But Congress wants to increase its tally in urban pockets by fielding her from Basavanagudi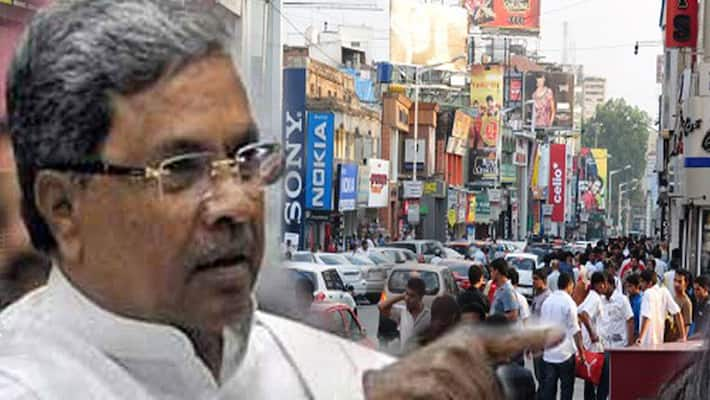 Amidst reports of former Mandya MP renting a house in Mandya reportedly to contest in the upcoming Assembly polls, it is now being said that she may be asked by the party to take on BJP in Bengaluru.
Clearly setting its eyes on urban populace in Bengaluru, especially in certain pockets of BJP dominance, the Congress wants Ramya to contest from Basavanagudi constituency, a traditional BJP bastion, reports The New Indian Express. It is reported that the move will help increase the party's tally from 13 to 20 in the 28 Assembly constituencies in Bengaluru.
In fact, after suffering defeat in the last General Elections, Ramya has been busy in Delhi. She has been assigned to strategise social media presence of the Congress to counter the BJP. Ever since she has taken charge of the party's social media cell, the online presence of the party has got a new lease of life. She has been aggressively working to counter BJP's claims both at State and national level.
Also read: Cold war between Ambareesh and Ramya escalates as both vie to make a come-back to Mandya
Considering Ramya's reputation as a film star and her strong urban appeal, the State Congress feels that Ramya will help in capturing some of the BJP's strongholds in Bengaluru. It is reported that Siddaramaiah is already identifying constituencies where BJP is dominant. BJP has three MPs including Union Ministers - HN Ananth Kumar and DV Sadananda Gowda - and has 101 corporators in 198-member BBMP.
Also read: Actress turned politician Ramya has no house in Mandya
Of the 28 Assembly constituencies in Bengaluru, 13 are with Congress, BJP in 12 and JD(S) in 3 constituencies. The party has already started looking out for prospective candidates. Apart from Ramya, it is reported that the party plans to field former Mayor Padmavathi, Sowmya Reddy, daughter of Home Minister Ramalinga Reddy. Besides, it is reported that PWD minister HC Mahadevappa may contest from CV Raman Nagar as his son Sunil Bose wants to debut from T Narasipur constituency.
Last Updated Mar 31, 2018, 6:43 PM IST