MP Rajeev Chandrasekhar resigns as Board Chairman of Republic TV
BJP Member of Parliament from Bengaluru Rajeev Chandrasekhar has resigned as the board director of Republic TV
Rajeev Chandrasekhar will continue to be an investor in ARG Outlier Asianet News Private Limited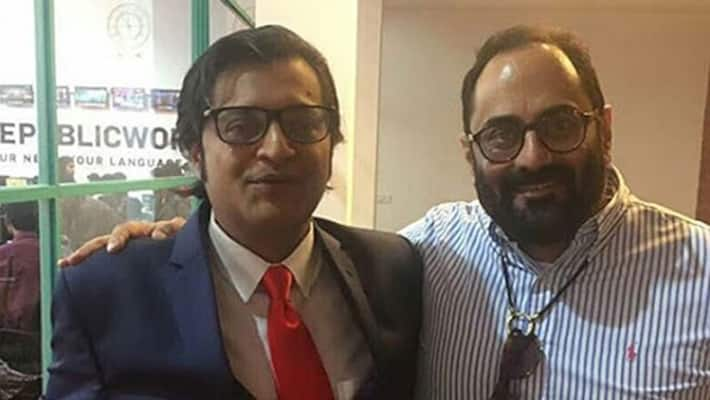 BJP Member of Parliament from Bengaluru Rajeev Chandrasekhar has resigned as the board director of Republic TV.
In his resignation letter, Chandrasekhar said, "As you are aware, from 2006 I have been in public life as an Independent MP and not a member of any political party. Since I am now a member of the BJP, I believe it is in the best interest of Republic TV's brand and team that I no longer serve on the board."
Im happy n privileged to hv been associated with @republic all these months ! I wish #Arnab n his team the very best 👍🏻 pic.twitter.com/KwPP0BSP9u

— Rajeev Chandrasekhar (@rajeev_mp) April 2, 2018
"In my career as an investor and entrepreneur, I have had the privilege of investing and building several successful companies and brands. This mediatech investment in Republic ranks high amongst my many investments and it has been a pleasure to witness first-hand the amazing journey and growth over the first year of this brand under the leadership of Arnab and his team. I wish them continued success and growth," he added.
Rajeev Chandrasekhar will continue to be an investor in ARG Outlier Asianet News Private Limited.
An independent MP, Rajeev Chandrasekhar had joined BJP earlier this month and also won his third term. "I will work with Prime Minister Narendra Modi and BJP president Amit Shah to make sure that we have a corruption free government in Karnataka as well," he had said.
Last Updated Apr 4, 2018, 7:11 PM IST