Priest of Lord Hanuman temple accused of sexual act, he says the photo is morphed
Priest of Anjanadri Anegundi Parvatha temple has been accused of being in a compromised position with a woman
A photo in this regard is making the rounds
But the priest has refuted the charges and said that the photo had been morphed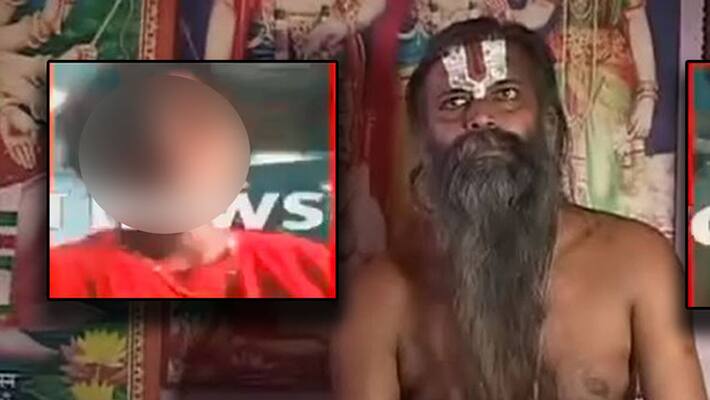 A photo of a priest of the historical Lord Hanumantha temple in a compromising position with a woman is going viral, bringing another person attached to the religious institute.
Vidyadasa Baba, a priest at Hanuman temple, which is also known as the birthplace of Lord Hanuman, has allegedly been caught in a compromising position with a woman.
Not only the photo but it is said that he had recorded a video of his sexual act, which is being fast circulated among the youths of Koppal.
He is a priest at Anjanadri Anegundi Parvatha temple.
As soon as the news broke, the Temple Trust has decided to ask Vidyadas to step down and served him a notice in this regard.
Reacting to this, Mahantha Vidyadas Baba has refuted these charges. He has said that a man called Ajith is making demands for money. Some are trying to malign me for four months, and I have no relationship with the woman he said.
He also said that the woman is shown in the photo also works in the temple along with five other women.
Next month the temple will host a gathering of sadhus and sanths and some people, who are eying the treasury of the temple do not want me to get the credit for the same. That's why my photo has been morphed using technology.
I am not the person in the photo or video; some people are trying to tarnish me, said the priest.
He also warned of filing a defamation case against those who are trying to malign his name.
Last Updated Mar 31, 2018, 6:46 PM IST