Police get tough, go house hunting in search of foreign drug peddlers in City
Police changed the method of crackdown; instead of focusing on peddlers, they are going house-to-house in search of foreigners in City
The number of arrest of foreigners this year has doubled in the current year
Nigerians and Tanzanian citizens in Bengaluru are in the forefront of drug peddling in City
From Jan to June 2017, police have registered 135 cases of drug peddling, arrested 280 foreigners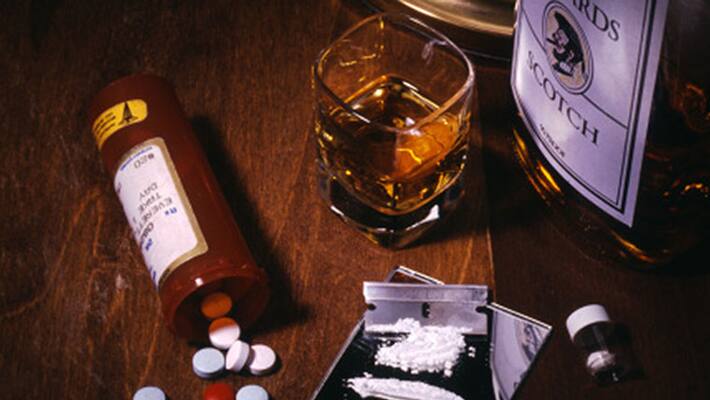 The City Police are determined to get rid of the Drug Yard of Karnataka tag to Bengaluru and are resorting to cutting off the foreign connection at source. They are now dealing with drug peddlers similar to rowdy sheeters and arrested over 50 foreigners in the last six months and seized drugs worth crores.
The CCB police are particularly watching with keen eye on areas where the ill-famed Africans from Nigeria and Tanzania are residing. The Women Police wing and the Narcotics Division of CCB are raiding houses of such residents on the lines of crackdown on rowdies.  
Hitherto, the police used to nab foreigners posing as consumers and arrest them while peddling the drug. The reason for the change in method is because of the "Udta Karnataka Protest" call given last year. The drug mafia in Bengaluru has direct contact with foreign drug suppliers and procures crores of worth stuff that lands in Bengaluru and then sent to other major cities of the State. In the last four and half years, hundreds of kilograms of drugs are seized in the City. In the past 5 months, 161 kg of ganja was seized, Kannada Prabha.
The major routes that reaches drugs to the City are Mumbai, Goa, Chennai and Vishakhapatnam. Major peddlers travel by air. Ganja and Charas are supplied locally. Cocaine, LSD, Brown Sugar, MDM, Miam Miam and other brands are imported. Foreigners in small groups sell it to locals, Kannada Prabha.
The king pin is not yet identified. There are several illegal bars and pubs run by Nigerians in the City. Cheap stuff from foreign is sold at high prices at these joints. Kothanur, Banaswadi, K P Pura, Indiranagar, Varthur, Ramamurthi Nagara , Bairathi are the regions where a large number of foreigners reside and use foreign drugs. Local drugs are sold in KG Halli, DJ Halli, Shivajinagar and Yeshwanthpur, says Ram Nivas Sepat, DCP, CCB.
Last Updated Mar 31, 2018, 6:46 PM IST