Online booking of private buses will be stopped, says Transport Minister
Private bus operators over-charging passengers
To avoid this and to safeguard the KSRTC, online booking facility of private buses will be stopped soon
But online booking facilities for KSRTC buses will continue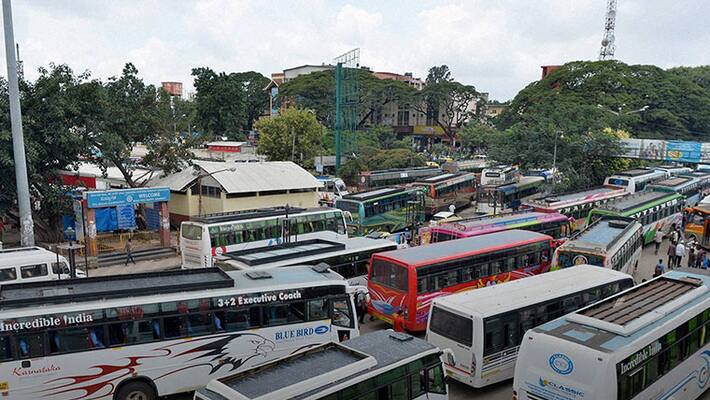 Online booking of private buses will be stopped soon as they are eating into the Karnataka State Road Transport Corporation's revenue, said Transport Minister HM Revanna, reports Kannada Prabha.
Speaking at a press meet after participating in the Rajyotsava celebrations, Revanna said that online booking of private buses is causing grave loss to the State transport department. Also the private bus services are over-charging the passengers. To avoid this and to safeguard the KSRTC, online booking facility of private buses will be stopped soon, he said.  
However, the online booking facilities for KSRTC buses will continue. If this proposal is implemented, the private bus service will face a big blow and there may be repercussions. There is a demand for 800 new buses from the North Eastern zone but in the first stage only 200 buses will be provided, the Minister said.
On ban on pillion riding on 100 CC bikes, the minister said owing to the public demand, the government will appeal to the court against it. 
Last Updated Mar 31, 2018, 7:04 PM IST