No textbooks in sight even after a month of school reopen
Students and teachers are put to great anxiety as textbooks are not yet released a month after school reopened
The Minister for Primary and Secondary Education Tanveer Sait had announced in the legislative Assembly that 92 per cent textbooks are supplied.
Revision of textbooks and shortage of paper is said to be the reason for delay in printing text books.
The government takes advance payment for textbooks but delivers books only after half academic year is completed, complain school administration.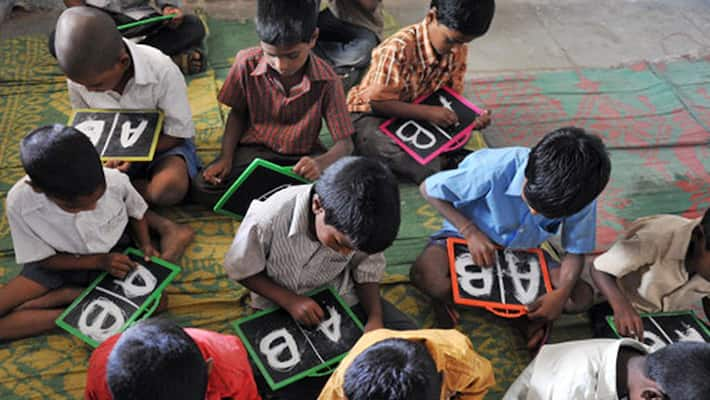 It is past a month since the schools have reopened but the textbooks are not in sight. Both the students and teachers are put to great inconvenience by this delay. The government which had assured that it has procured paper from neighbouring states, in view of paper shortage as Bhadravathi Paper factory is shut down, and provide text books in the beginning of the academic year, has failed in keeping its promise.
Primary and Secondary Education Minister Tanveer Sait had announced in the Legislative Assembly that 92 per cent of textbooks have been supplied. However, it is true only of government schools and the private schools are left at large to figure out how to complete the portions in time. School administrations are complaining that English medium books have not reached them at all. According to the representatives of State Private School Administration Association, the textbooks of 4,5,6,7,8 and 9th standard books are not supplied. The government takes money for textbooks in advance but delivers books after half-term is completed, complained the administrators, reports Kannada Prabha.
The Bengaluru North Division 1 private schools have not received 8th standard Mathematics and 7th standard Social Science textbooks. The Bengaluru South Division schools have not received 4th standard Kannada and 7th standard Social Science, 5th standard Environmental Studies, 6th standard mathematics, second language English, 7th standard Science, physical education, third language Hindi, 8th standard first language Kannada, mathematics, science, physical education, third language Hindi and 9th standard second language English, Mathematics books, informed secretary of KAMS, D Shashi Kumar.
The main reason for the delay is revising the 1st to 1th standard textbooks and not planning for their printing. The department had to print over six crore text books of 511 titles. If the printing had started in December, the books would have reached the schools in time. However, this time the printing was started in April, March. Also there was a shortage of paper as Bhadravathi Paper factory closed down. Paper was also procured from Tamil Nadu till now but due to drought and lack of water, factories in Tamil Nadu have also been shut down. Despite all such problems the State government had put a condition to procure only from MPM and TNPL.
Last Updated Mar 31, 2018, 6:48 PM IST