New Year celebrations: BMTC to operate 12 special Big10 buses from MG Road on December 31
Bangalore Metropolitan Transport Corporation (BMTC) to add 12 special buses from MG Road to city's outskirts for New Year celebrations on December 31 night. The BMTC officials say the buses from MG Road and Brigade Road will take passengers to various destinations from 10:30 pm on December 31. The buses will operate till 2 am on January 1, 2019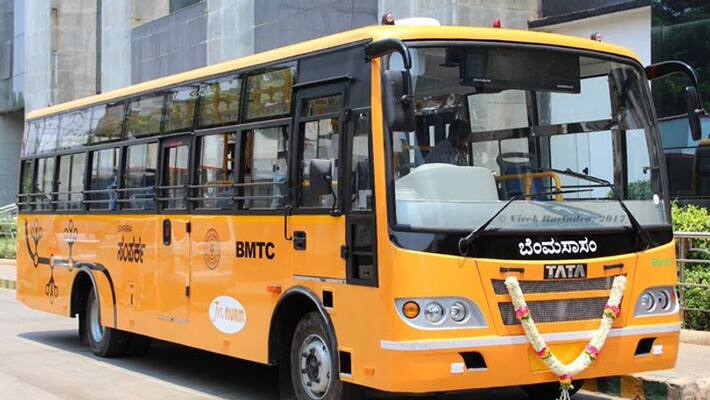 Bengaluru: For the benefit of the New Year revellers on the night of December 31, the Bangalore Metropolitan Transport Corporation (BMTC) will operate 12 special Big10 buses from MG Road and Brigade Road to various places like Sarjapura, Electronic City, Hoskote, Nelamangala, Bannerghatta National Park, Bagaluru, Kengeri and Kadugudi.
According to the BMTC officials, the buses will start plying from 10:30 pm onwards and the service will be up to 2 am.
Apart from these places, BMTC will also operate its special buses from Malleshwaram Mantri Metro Station, Kempegowda and Shivajinagar Bus stations up to 2 am on public demand.
Meanwhile, three BMTC vehicles will be on duty to safeguard women during New Year celebrations.
"Keeping the safety of women in mind, three Sarathi vehicles will monitor drivers and conductors behaviour. The patrolling vehicles will be in operation on December 31," said a BMTC official.
For detailed information on BMTC's Big10 bus services, visit here http://travel2karnataka.com/bmtc_big10_bus_routes.htm
Last Updated Dec 30, 2018, 12:35 PM IST