Magadi Manju quits Congress to join JD(S)
Magadi Vidhana Sabha constituency's influential Congress leader and ZP member A Manjunath quit Congress and joined JD(S)
Deve Gowda announced that Manjunath will be the candidate from JD(S) for Magadi
Shortly a massive rally will be organised at Magadi where Manjunath along with his supporters will officially join the party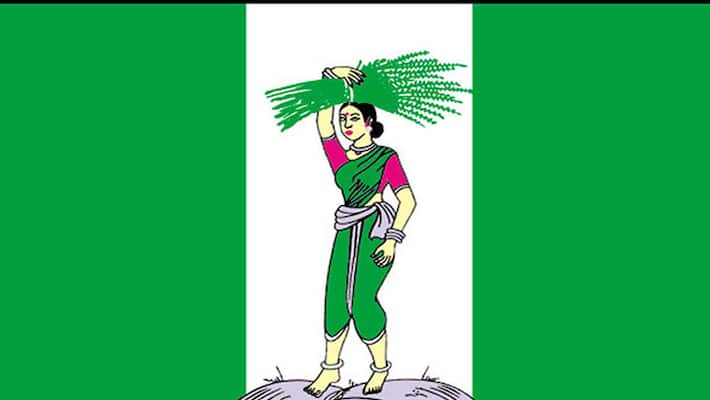 Magadi Assembly constituency's influential Congress leader and ZP member A Manjunath quit Congress, along with his followers elected representatives of local bodies, and officially joined JD(S) in the presence of JD(S) supremo HD Deve Gowda, reports Kannada Prabha.
With this, a straight fight between Manju and current MLA Balakrishna, who is all set to join Congress, is anticipated. At a simple ceremony at JD(S) party office in the City on Friday, JD(S) leaders welcomed Manjunath and Deve Gowda even announced that Manjunath will be the candidate from JD(S) for Magadi.
Speaking on the occasion, Deve Gowda said a Magadi leader had once made a remark to Kumaraswamy that if he can come out of the shadow of his father, that leader would make Kumaraswamy chief minister. Now, he would support Manju who has joined the party and work like a common worker of the party, he said.
Speaking on the occasion, HD Kumaraswamy said Manjunath and Krishnamurthy, director of State Vokkaliga Sangha, have symbolically joined the party. Shortly a massive rally will be organised at Magadi where Manjunath along with his supporters will officially join the party. Manjunath said he would strengthen the party under the guidance of Deve Gowda and Kumaraswamy and it was his aim to make Kumaraswamy chief minister.
Last Updated Mar 31, 2018, 6:38 PM IST