Love Bigg Boss Kannada? Here is how you can be the next contestant!
Bigg Boss Kannada is expected to begin from September last week
Audition for the Karnataka's popular reality show begins
Visit the organisers' website and try your luck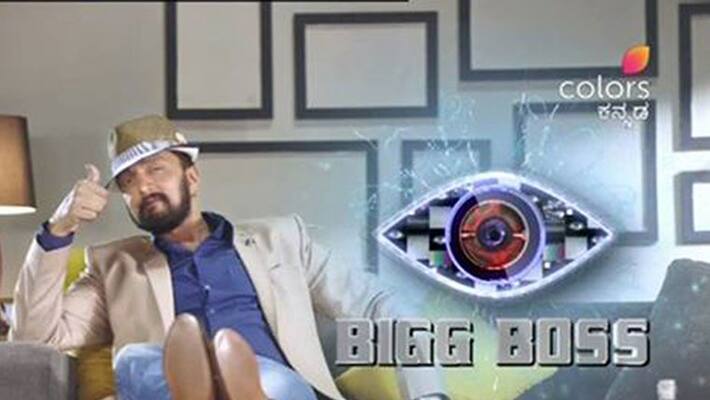 To all those who yearned to be at the other end of the screen while watching the Bigg Boss on television, here's your chance to earn a ticket to the most watched reality show in Karnataka Bigg Boss Kannada and be among the stars. The Bigg Boss Kannada Season 5 is expected to roll out by September last week. And the makers of the show are leaving no stone unturned to make this season exciting as ever by having commoners on board. Yes, you read it right.
This season, the organisers have decided to bring in not just the celebrities but also the unknown faces. Auditions for the show are on. So, if you think, you can make the cut, you can take the audition test on the channel's official website, Voot. The contest is open right now on Colours' TV's www.voot.com\\bbk5, reports Kannada Prabha.
Interested are required to answer three questions put up on the website and the best answers will fetch them an entry into the Bigg Boss House as one among the 15 contestants. Applicants are required to shoot a self video explaining why they are eligible to be a part of the biggest reality show. Better the video, the chances are more, it is reported.
In fact, it is reported that it's a conscious move of the organisers to have commoners among the celebrities to give the show a more real touch. It is reported that the commoners without any tags will give the show an edge, so they are open to have 'unknown' faces.
Apart from Bigg Boss in Hindi, it's the Kannada version of the reality show that has earned more popularity than in any other languages. Much credit goes to the host Kichcha Sudeep who notwithstanding his star status has added a unique charm to the show with his swag and cool demeanour. This year too, Kichcha Sudeep will be hosting the show.
It's officially open
If you want to be part of #BBK5 click the link & apply👉 https://t.co/u9DvMj1hPR@KicchaSudeep @shenoyg @ColorsKannadaTV pic.twitter.com/rO0QVSDPAN

— Kicchana Hudugru (@KicchanHudugru) July 6, 2017
Last Updated Mar 31, 2018, 6:44 PM IST