Lakshmi Baramma famed Anika accuses actress Karunya Ram of threatening her fiance'
Lakshmi Baramma Kannada serial actress Anika of Kumuda fame recently got engaged to a businessman
She has accused cine actress Karunya Ram of threatening her fiancé
Karunya is alleged to be in a relationship with Anika's fiancé three years ago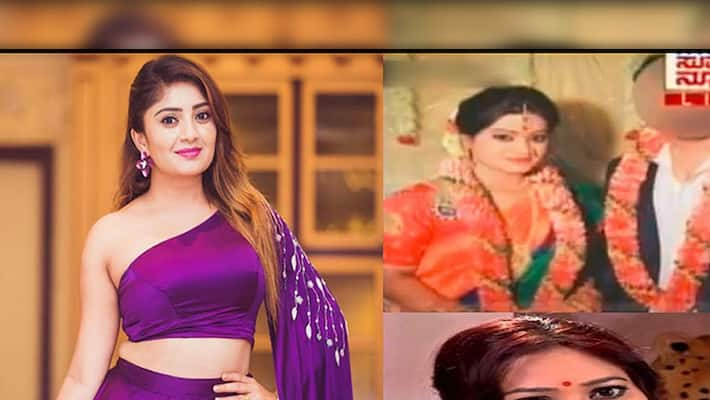 Actress Anika Sindhya of Kumuda fame from serial Lakshmi Baramma fame has accused Kannada movie actress Karunya Ram of threatening her fiancé post the engagement. However, Karuya has rubbished this and said that she doesn't even know Anika but has said that Sachin was a acquaintance.
Reacting to the controversy, Sachin,  fiancé of Anika has clarified to Suvarna that he knows Karunya from 2008 and that they had met in a pub for the first time. "But now, we are just friends and nothing more," clarified Sachin.
Anika was engaged to a businessman Sachin, recently. But as soon as the news of her engagement broke, allegedly actress Karunya Ram started threatening Sachin. 
As per Anika's statement, Karunya and Sachin were in a relationship, three years ago. But later they broke up. Later, Anika and Sachin fell in love and recently, they got engaged.  However, Anika has accused Karunya of calling Sachin over the phone and threatening him against marrying Anika.
Now, Anika has come before the media and also said that she would file a complaint against Karunya. 'Stay away from Sachin,' told Anika to Karunya. But Karunya has slammed Anika on this and said she is in no way related to the controversy and that she has not threatened anyone.
Anika is lying, I  just know Sachin, we were not in a relationship, said Karunya speaking to the media.
Anika and Sachin are set to get married in a grand ceremony to be held on March 3 and 4, next year.
Last Updated Mar 31, 2018, 6:57 PM IST