Fake caste certificate: Why ACB's clean chit to retired IPS officer Kempaiah is no surprise
Kemapaiah is a retired IPS officer and now advises home minister
He has been accused of producing a false caste certificate allegedly to get selected to the Indian Police Service
While the complainant claimed that Kempaiah belonged to Kuruba, the retired officer claimed that he belonged to the Kadu Kuruba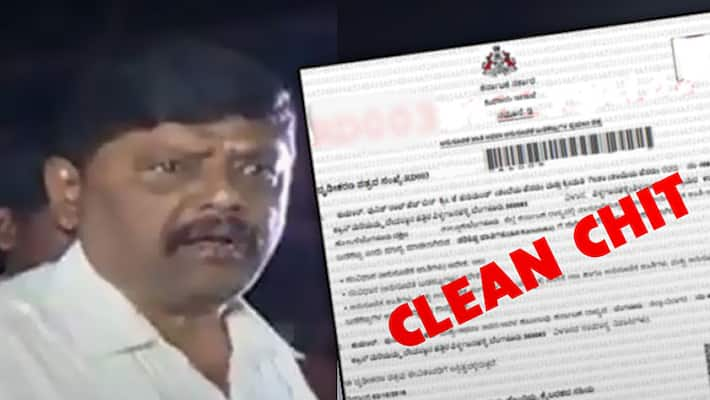 Retired IPS officer and advisor to home minister, Kempaiah who was accused of using a fake caste certificate has been given a clean chit by the Anti-corruption Bureau (ACB).
RTI activist Dinesh Kallahalli had lodged a complaint against Kempaiah that though the 1981 batch IPS officer belonged to Kuruba, a backward community, he had claimed himself to be a Kadu Kuruba that comes under the Scheduled Tribe (ST) community. According to the complainant, Kallahalli, Kempaiah has allegedly produced a false certificate - claiming himself to be a Kadu Kuruba - and got selected to the Indian Police Service (IPS) in quota reserved for ST.
According to television channels, the ACB closed the complaint on the grounds that it had received a report from the Directorate of Civil Rights Enforcement (DCRE) taht had certified Kempaiah,a Kadu Kuruba.
Interestingly, it was the same DCRE that had indicted Kempaiah of submitting a false certificate in 1990. But in 2016, the DCRE had claimed that crucial documents with regard to Kempaiah's false certificates had gone missing.
It may be recalled here that the then Dinakar committee had reported that Kempaiah's real caste was Kuruba/Halumath (backward caste) and his claim of being a Kadu Kuruba is not valid. It had also termed Kempaiah's caste certificate as Kadu Kurba as invalid. The committee had stated that Kempaiah had committed offences punishable under Section 196, 198 and 420 of IPC.
It is reported that the following the complaint, Revenue Inspector who had visited Gollahalli village at Kasaba hobli in Kanakapur taluk had certified taht Kempaiah belonged to Kadu Kuruba. The ACB has reportedly considered these findings while giving clean chit to Kempaiah.
Dinesh Kallahalli told Suvarna News that "It was expected as ACB is controlled by the State government. The ACB has not taken into any of the certificates I had submitted. I will approach the high court." 
Last Updated Mar 31, 2018, 6:47 PM IST