Karnataka private doctors strike: Visit these hospitals for medical services in Bengaluru
Contact these government hospitals to find emergency services in Bengaluru
For problems like accidents, heart-related issues, maternity-related issues or any other health conditions government hospitals are open in Bengaluru
Here is the list of hospitals which are working today
With Bengaluru doctors too extending their support to the private doctors protesting in Belagavi, where the government is holding the winter session, most of the private hospitals in Bengaluru are not giving medical services.
In Bengaluru alone, 600 super speciality hospitals, 5,500 full-fledged hospitals and clinics have closed doors (no service in OPD) as 22,000 doctors are staging a protest against the KPME bill at Freedom Park.
Contact these government hospitals to find emergency services:
KR Market: Victoria Hospital, Vani Vilas Hospital
Shivajinagar: Bowring Hospital
Malleswaram: KC General Hospital
Jayanagar: Public Hospital
To get treatment for heart-related ailments contact these hospitals:
Jayanagar: Jayadeva Heart Hospital at Jayanagar 9th Block
In case of accidents contact these hospitals:
Sanjay Gandhi Hospital
Nimhans
Taluk hospitals in Yelahanka and KR Pur
Those suffering from Cancer can get treatment in Kidwai Hospital.
Medical service in Palike
Hospitals run by Bruhar Bengaluru Mahanagara Palike (BBMP) accorss Bengaluru are also open.
Six referral Hospitals
24 Maternity Hospitals
72 Primary Health Centres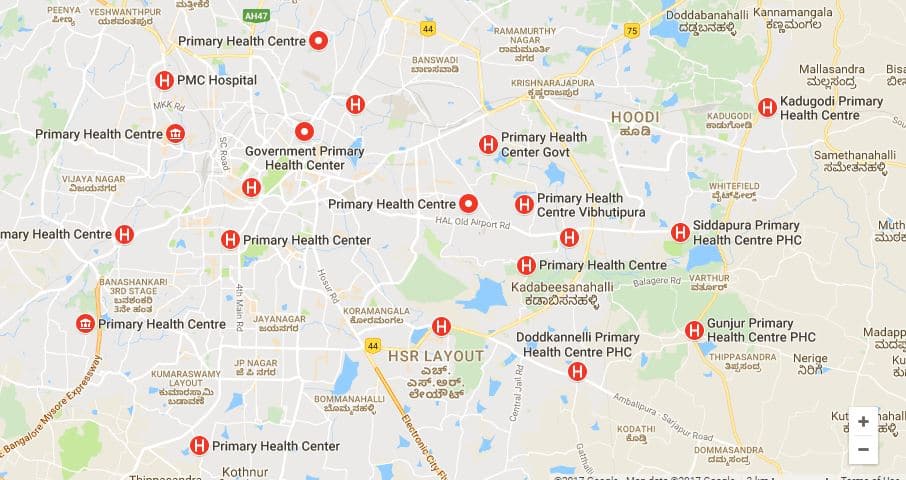 Doctors of government hospitals have been asked not to take leave. So, nurses and doctors will be available in all these hospitals for any kind of treatment and emergency medical services.
Last Updated Mar 31, 2018, 7:05 PM IST