It's official: Your farm loan will be waived off if you meet these conditions
Siddaramaiah government has officially made an announcement regarding waiver of farmer loans.
Whereas in Uttar Pradesh, Punjab, Maharashtra are yet to make an official announcement in this regard
Here is the list of conditions put forth by the Karnataka government to avail the benefit of loan waiver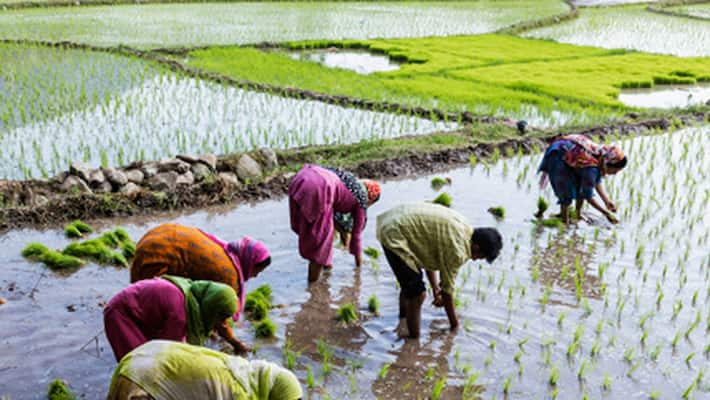 The Siddaramaiah government has officially made an announcement regarding waiver of farmer loans. The government has issued an official order in this regard with some conditions.
Siddaramaiah had announced that the government would waive off up to Rs 50,000 of farmers loan on June 21 in the Karnataka Assembly. The Cabinet too gave its nod to the loan waiver the very next day. In a quick action, the government even issued an official order too.
However, Karnataka has taken a step to waive off the loan in reality, whereas in Uttar Pradesh, Punjab, Maharashtra where promises of loan waiver have been made but no official order in this regard has been issued yet.
Conditions
1)    The loan waiver applies to outstanding debt on short-term crop loans given until June 20, 2017, by Primary Agricultural Credit Cooperative Associations, LAMPS, DCC Banks, PICARD Banks
2)    No waiver on loans taken under Pashu Bhagya, non-agricultural loans, medium-term loan, and long-term loan.
3)    The loan waiver applies to those who have taken more than Rs 50,000 loan on short-term and can replay the principle amount by June 2018
4)    The loan waiver is applicable for those who pay the balance amount by December 31, 2017
5)    Those who are benefited under loan waiver can apply for a new loan only after the loan has been waived off
6)    If the beneficiary of the loan waiver has taken loans from in various cooperative banks, the benefit will be applicable on the loan was taken in one bank
7)    In case the farmer who has taken loan is dead, only if the family has regularly paid the loan installment without fail, they can apply for loan waiver
Last Updated Mar 31, 2018, 6:33 PM IST