Karnataka: Ex-policewoman Anupama Shenoy's party to contest 15 assembly seats
Former Karnataka Police officer Anupama Shenoy on Sunday said her newly-launched Bharatiya Janashakti Congress (BJC) will contest 15 legislative assembly seats
Shenoy launched her party BJC in November last year
The party is currently working on appointing office bearers at all the 30 districts of the state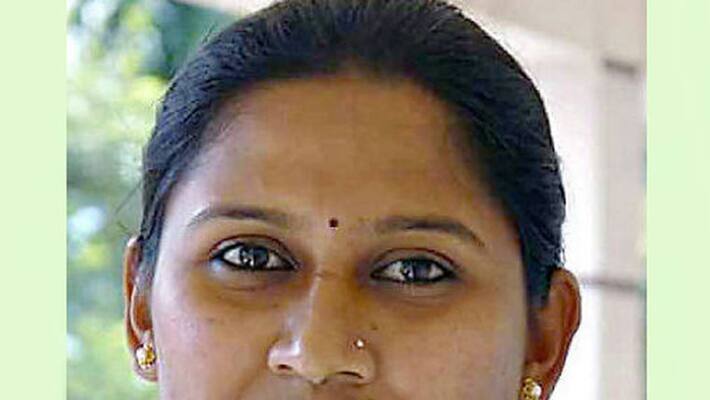 Former Karnataka Police officer Anupama Shenoy on Sunday said her newly-launched Bharatiya Janashakti Congress (BJC) will contest 15 legislative assembly seats in the upcoming state polls.
"The Election Commission has approved our party's symbol to be a 'lady's finger'. We are looking to contest from at least 15 assembly seats in the state," Shenoy told IANS.
Shenoy launched her party BJC in November last year. The last post she held was that of Deputy Superintendent of Police of Kudligi, Ballari.
The party is currently working on appointing office bearers at all the 30 districts of the state. She said that she will most likely be contesting from Kaup constituency in Udupi district.
"BJC's aim is to work towards communal harmony, peace, eliminate corruption and make a fearless society. Our approach will be pro-women and pro-sustainable development," Shenoy told IANS.
She also aims at banning liquor in the state.
Last Updated Apr 4, 2018, 7:11 PM IST