Karnataka's poll campaign has reached a fever pitch a week ahead of D-Day with BJP releasing its manifesto and Congress calling it 'a poorly crafted fantasy built around a weak plot'
Karnataka's poll campaign has reached a fever pitch a week ahead of D-Day with BJP releasing its manifesto and Congress calling it 'a poorly crafted fantasy built around a weak plot'. With greater emphasis on farmers, cow slaughter ban, and issues like temples and women empowerment the two parties have been going back and forth on the points made in the manifesto. Congress spokesperson Sadiq Lucknowi and BJP spokesperson Sashi Kanth Sharma spoke to Asianet Newsable over the pressing points addressed in the BJP's manifesto:
1) BJP has promised to waive off farmer loans from not only co-operative banks but also nationalised banks. Will this bring relief to a lot more farmers than it did earlier?
Sadiq Lucknowi: BJP has a habit of lying and making tall claims. their promises are not practical and it is made with an objective to earn votes. We've already waived off around Rs 8,000 crore loans for farmers without the help of the Centre.
Sadiq Lucknowi
They could've done this earlier but waited till the elections to make it a part of the manifesto. BJP government has taken up the same policies they opposed during the UPA government and took them forward.
Shashi Kant Sharma: Congress has been in power in Karnataka for close to 40 years. If they claim that they have worked for the people, they do not have to release a manifesto. Shouldn't they be confident that people will vote for them based on their work? But they haven't done anything worthwhile.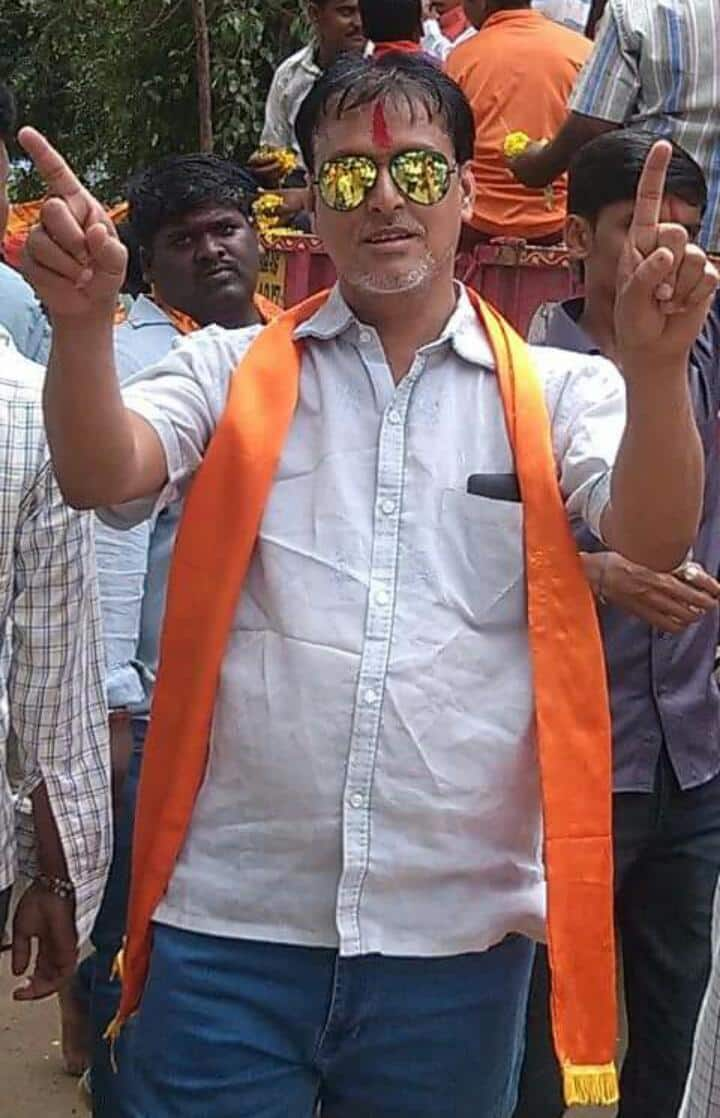 Shashi Kanth Sharma
Our manifesto is very similar to our previous one because we know what we want to do in Karnataka. With this move, a lot more farmers will reap benefits.
2) BJP has promised laptops for students and smartphones for BPL women. Congress too have offered something similar in their manifesto.
Sadiq Lucknowi: Last year Karnataka Chief Minister Siddaramaiah had distributed these to students and women. It is also important that quality of education improves. In our manifesto we want to invest in the infrastructure of the school education. Our manifesto also has the comprehensiveness of ensuring people who pass out from schools and colleges are employable. Women education has been emphasised on. We have also focused on providing help to the youth keen on starting their own businesses.
Shashi Kant Sharma: Not only are we providing free laptops to students, we are also giving free education in government colleges too. Youth are our nation builders and giving quality education to them is our duty. Smartphones and also sanitary napkins will be provided to women below poverty line free of cost.
3) After Congress' Indira Canteens, BJP has decided to start 300 'Mukhya Mantri Annapoorna Canteens'. Should Congress feel threatened?
Sadiq Lucknowi: The reason the BJP manifesto was released late is because they were waiting for the Congress' manifesto so they can show that our manifesto is better than theirs. And if they have to counter Indira Canteen, they have formed government in several states and are quite stable in them. Has any BJP-ruled state taken this initiative and have they successfully implemented it? It is the need of every state in a country which has a high number of people fighting with poverty to have a place that serves quality food at cheaper rates.
Shashi Kant Sharma: You see the difference in the name? They've started 'Indira' Canteen. BJP has proposed to start 'Mukhya Mantri' Annapoorna Canteen. It will be in the name of the chief minister irrespective of whichever party he or she belongs to. Congress has started their canteens only to appease a single family. Tomorrow you'll see Nehru Canteens, Rahul Canteens, 'Vadra' Canteens too. They are playing politics in the garb of the providing food.
4) BJP has said that a 'white paper' will be brought out on the state's financial health under the Congress rule. Your thoughts.
Sadiq Lucknowi: The greatest setback to the nation's GDP and economy is made by their own doing by bad implementation of GST. Demonetisation was not required. It has failed in achieving the set targets. Before taking a white paper out on the financial condition of Karnataka under Congress, they should answer these questions. They promised terrorism and infiltration would stop, that they'd bring back black money and make India cashless. Only the poor and banks have become cashless. Why do they not bring a white paper out on these issues and respond to the people of Karnataka and India.
Shashi Kant Sharma: People have barely seen any development under the Congress rule. They wanted to build a steel flyover and would've spent several crores of taxpayers' money into it. Would this not cause a financial crisis? Could the money not be used in other schemes rather than the flyover. I would like to thank not only Bengaluru's public but also Karnataka's public that they joined hands together to stop this. The white paper will bring out several other such misuse of funds that has happened under the Congress rule.
5) BJP has also promised to enact 'Karnataka Whistleblower Act' to protect those exposing corruption.
Sadiq Lucknowi: The Vyapam scam in Madhya Pradesh is one of the biggest scams in the country. Forget whistleblowers, people who are part of the investigation, people who had sensitive information have all died. More than 50 people have died. Everybody knows that most of these deaths were politically motivated. Because the information these people could provide to the judiciary could expose several big-wigs. BJP has been ruling MP for the last ten years, why hasn't it brought a whistleblower protection act there? In Karnataka, the Reddy brothers have done a Rs 35,000 crore iron-ore scam. It is a major loss to the state. BJP only creates a buzz around itself, garners votes and forgets about people. It only looks to appeal to people on social media and do no work in reality.
Shashi Kant Sharma: Let me tell you, I am afraid of stepping out of my house. Law and order has gone to the dogs under Congress' rule. You know why we are introducing the whistleblowers' protection act? Take DK Ravi's case for example. The young IAS officer's death was conveniently termed as suicide. I met DK Ravi's parents and his father vehemently claimed that his son could not kill himself and was under tremendous duress. He was murdered. Congress government kept transferring him. Look at Mangaluru Deputy SP MK Ganapathy death case. A Congress minister was booked for his suicide. People keep blaming Bihar for crimes. But Karnataka under Congress has reached the same level of notoriety. I have personally lost two-three friends who were politically involved. They were murdered. Can you imagine in what times we are living in? Several administrative officers have been transferred to hide the wrongdoings of the Congress ministers under carpet. We will ensure this act is passed and is strictly implemented.
Last Updated May 6, 2018, 3:55 PM IST