Karnataka Election 2018: Delay, malfunction, re-election
Many incidents of EVM malfunction were seen during Assembly election in Karnataka. EC has decided to have re-election at Lottagollahalli booth number 158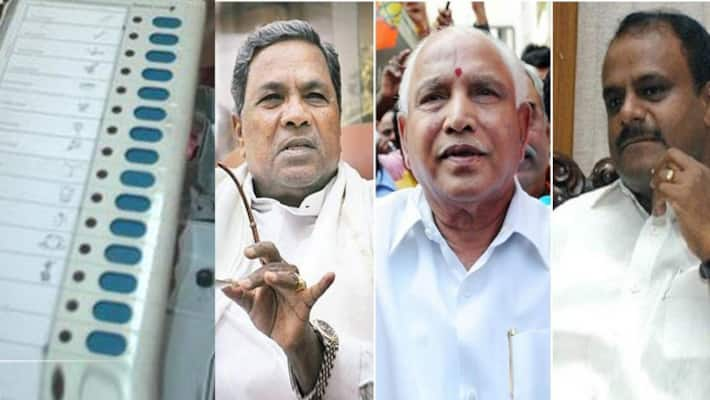 Despite promises of proper arrangements, many incidents of EVM malfunction were seen during Assembly election in Karnataka.
The Election Commission has decided to have re-election at Lottagollahalli booth number 158 in Hebbal Assembly Constituency, Bengaluru, said Karnataka Chief Election Commissioner Sanjeev Kumar. The date of re-election will be announced soon. There were complaints of VVPAT showing wrong details of voting.
The EVM had a problem, and the machine was not set right. Thus after 44 votes, no votes were cast at the concerned ward at Lottagollahalli.
Thus a total of 164 polling units, 157 control units and 470 VVPATs had problems in functioning. However, most of the machines were replaced, and after a delay of one or two hours, the election process was re-started.
 There were complaints of VVPAT machine not working at Chamarajapete constituency. Polling booth 162 at Chamarajapete encountered problems, and no receipt was seen after casting a vote in the EVM. When none of the tactics of the officials worked to set the VVPAT right, after a wait of two hours, the machine was replaced with a new one. People wait in the booth and cast their vote, express disappointment over the technical glitches.
EVM problems were also seen in EVM in Kengeri, under Yeshwantpur constituency.
Last Updated May 12, 2018, 6:32 PM IST