Kannada actress harassed by drivers, are they being targeted?
An actress in the Kannada film industry has filed a complaint of harassment against the drivers
She was being harassed for two years but did not file any complaint
At last, she approached the police when they tried to misbehave with her on Monday night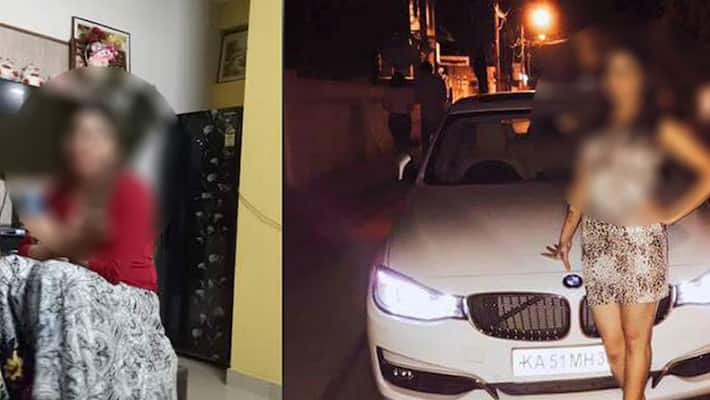 An actress in the Kannada film industry was physically and mentally harassed at Hegganahalli in Bengaluru. The actress has named two men working as drivers in her complaint. The incident occurred late night on Monday.
Currently, the two accused are at large, and the police are trying to nab them. A case in this regard has been booked at the Rajgopal Nagar Police Station under Section 354 of the IPC. The two accused named by the actress are Sachin and Praveen.
Speaking about the incident to the Suvarna News, the actress said, both the drivers tried to pull her hand and misbehaved with her. Both accused work as drivers, she said.
The actress also said that both were harassing her from two years. "I thought they would improve and correct their ways. That's why I did not take any action or file a complaint against them earlier. They even had started abusing me and sending sleazy texts, but I did not take it seriously. I did not want it to be an issue of discussion, so I did not file a complaint," she said.
Some days ago, a popular South Indian actress complained of rape and assault by her cab driver. A number of Kannada actresses too have alleged of sexual harassment.
Also Read: Shocking: Kannada actress shares how she was sexually harassed in Goa
Actress Varalakshmi Sarathkumar also came out in the open and spoke about the horrific experience of the casting couch.
Also Read: Someone tried to assault actress Varalakshmi Sarathkumar and this is what she did
In early November, a Kannada serial actress's house was ransacked, and she was assaulted by the brother of her lover who had passed away due to illness.
Also Read: Actress assaulted by dead lover's brother, home ransacked
Looking at these incidents, it looks like the actresses are vulnerable and have become a target of assault -be it physical, mental or sexual. Most of the actresses do not like to speak about it in the open because of the fear that it might hamper their career and popularity.
This might be the reason behind the current case of an actress who kept quiet for two years. This might have given the strength to the drivers to continue with their habit, thinking they can take advantage of her and she will not come out in the open.
But now the issue has come to light, and the accused are absconding. Stern action should be taken against those who assault women and the notion that actresses are vulnerable and will not initiate any action should go.
Last Updated Mar 31, 2018, 6:44 PM IST