ISRO develops integrated chip to avoid accidents at unmanned railway crossing
The Indian Railway has approached ISRO to develop an integrated siren for trains to sound automatically near unmanned level crossings
The satellite activated siren will horn as it approaches unmanned level crossing to avoid accidents
The satellite based siren is being fitted to Delhi-Guwahati Rajadhani Express train on an experimental basis at 2 unmanned level crossings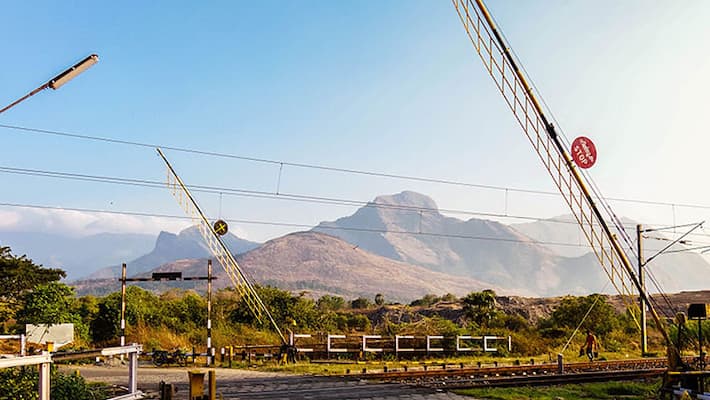 The Indian Railways has approached Indian Space Research Organisation (ISRO) to develop an integrated siren for trains to sound automatically near unmanned level crossings to avoid accidents. The satellite activated siren will horn as it approaches unmanned level crossing, reports Kannada Prabha.
The satellite-based siren is being fitted to Delhi-Guwahati Rajadhani Express train on an experimental basis at two unmanned level crossings. The siren will be fitted to Delhi-Mumbai trains now and eventually to all the trains.
Under the new scheme, the integrated chip developed by ISRO will be fitted to 10,000 trains. Along with it hooters will be fitted at level crossings. When the train approaches the level crossing within 500 meter the sirens will start hooting activated by the integrated chip, alerting both the driver as well as those crossing the tracks. The sound increases as the train approaches the level crossing and after crossing it will shut off on its own, it is reported.
The chips also help in locating the trains precisely where it is travelling. The railway officials said the chips were successfully tested at Mumbai Rajadhani and Guwahati Rajadhani trains. There are 18,000 level crossings in the country and 7,254 are unmanned, amounting to 40 per cent of railway accidents.
Last Updated Mar 31, 2018, 6:52 PM IST