State government is looking for houses for rent. Here's why
Chief Minister Siddaramaiah is adamant about setting up Indira Canteens throughout the State
His desperate move to take the Indira Canteens beyond Bengaluru is being seen as poll gimmick
Indira Canteens are a huge hit among the working class and poor as one can get meals at just Rs 10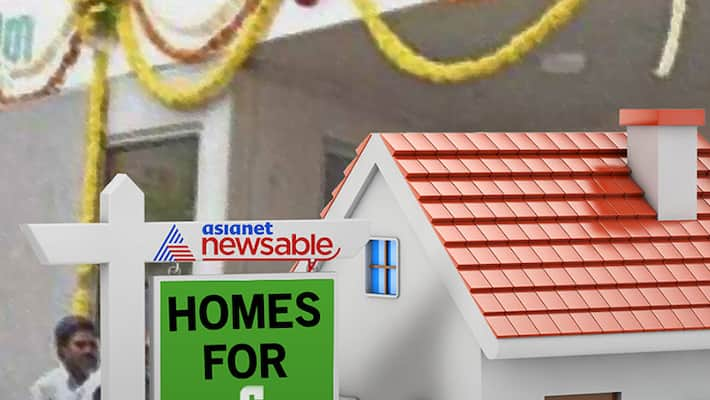 If you are disappointed in not finding a tenant for your home, here's a piece of news, that may cheer you up. The State government is looking for houses for rent to set up its much-publicised Indira Canteens throughout the State.
Buoyed by the success of Indira canteens that provide meals at just Rs 10 in Bengaluru, Chief Minister Siddaramaiah has decided to take them to beyond Bengaluru, clearly, setting his eyes on votes in working-class community.
At a meeting on Tuesday, Chief Minister Siddaramaiah reportedly asked the officials to ensure Indira Canteens in all taluk and district headquarters by January 1.
As many as 101 Indira canteens were inaugurated on August 16, and another 97 will be set up that makes up for one Indira Canteen each in 198 wards in Bruhat Bengaluru Mahanagara Palike limits.
The officials have been directed to scout for government lands to build the Indira canteens. "Or look for houses available for rent to run it as Indira Canteens," reports Prajavani quoting Siddaramaiah.
Also read: 246 Indira Canteens throughout the state by 2019
Siddaramaiah is adamant that Indira Canteens should be opened throughout the state by October 1 and has asked the officials to leave no stone unturned to ensure this.
The officials have been suggested to look for spaces where at least one lakh people gather like bus stands or hospitals as prospective spaces for the canteens.
Siddaramaiah's move to have Indira Canteens throughout the state is being seen as his desperate attempt to lure working-class communities. In fact, the chief minister's urgency in having these canteens by January clearly indicates that the state government wants to implement it before the election dates are announced. It was earlier reported that State might go to elections in May. In order to escape the Code of Conduct, the State government is reportedly hurrying in having the Indira Canteens all over the State.  
Last Updated Mar 31, 2018, 6:52 PM IST