Former Congressman, SM Krishna will join BJP on March 15
There are rumours that Ramya might follow her mentor's Krishna's footsteps
Ramya was recently criticised by BJP workers for her statement against RSS
The rumour of possibility of actress-turned-politician Ramya has created a sensation in the Karnataka BJP. The party members were heard saying that they will commit suicide if she is allowed to join BJP.
Krishna had quit Congress, last month after being associated with the party for nearly 60 years. Ramya was introduced to politics by Krishna, and he is considered as her mentor.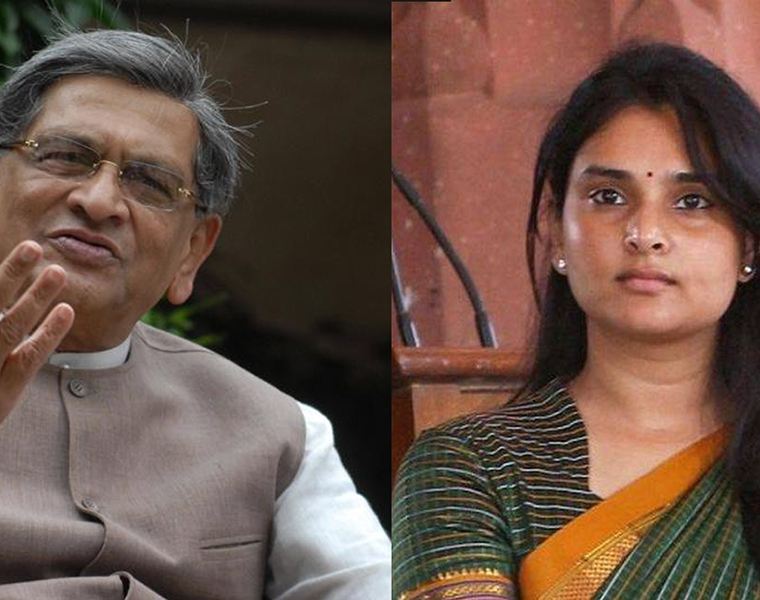 Recently, Ramya was criticised for her statement that Congress had taken part in the freedom struggle, but RSS had not done anything for the country's freedom. This statement had resulted in BJP members coming out in protest against Ramya.
Many had even compared her to Rahul Gandhi and had said that she was Pappu's (Rahul Gandhi) friend in Karnataka. Thus with people speaking that Krishna might get Ramya to BJP, the party workers have threatened to commit suicide in front of the party state president's office.
However, Ramya has not spoken anything about Krishna quitting the Congress or him joining the BJP. She has not even spoken anything about her intention of quitting the Congress.