Here is the truth behind Siddaramaiah meeting Yeddyurappa going viral
A picture of Chief Minister Siddaramaiah and Yeddyurappa travelling together is going viral

It is alleged that Siddaramaiah approached BJP when the party was forming the government in 2008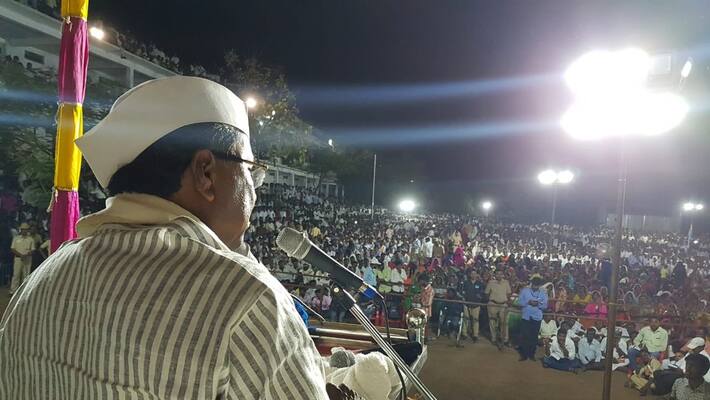 A picture of Chief Minister Siddaramaiah and Yeddyurappa together with a caption Siddaramaiah meets Yeddyurappa is going viral. Here is the truth behind the picture.
Republic had reported that GT Devegowda from JD(S), who is contesting against Siddaramaiah in Chamundeshwari has told that during 2008, Siddaramaiah, had helped BJP win elections, though he was in Congress.
The picture from 2008 of Yeddyurappa and Siddaramaiah travelling together in a  car is making the rounds. The Chamundeshwari MLA Devegowda is also said to have revealed that Siddaramaiah was the reason why Congress lost bi-elections post 'Operation Kamala' by the BJP where 7 Congressmen had joined BJP. In the by-election followed, Congress had lost all the seats, and it is said that Siddaramaiah's reluctance to campaign for the party did the major damage to Congress.
Devegowda also had stated that Siddaramaiah even met LK Advani, when Mallikarjun Kharge's name was being pushed for the role of Leader of the Opposition after BJP won the elections in 2008.
However, in an interview with Kannada Prabha, Siddaramaiah has refuted these charges and said that he never spoke to anyone about having an alliance with BJP. Instead, he had proposed an alliance with Congress (when Siddaramaiah was still in JD(S) in 2004).
However, there was no mention of the photograph and its date, but Siddaramaiah has clearly said that him approaching BJP at any point of his career was a false allegation.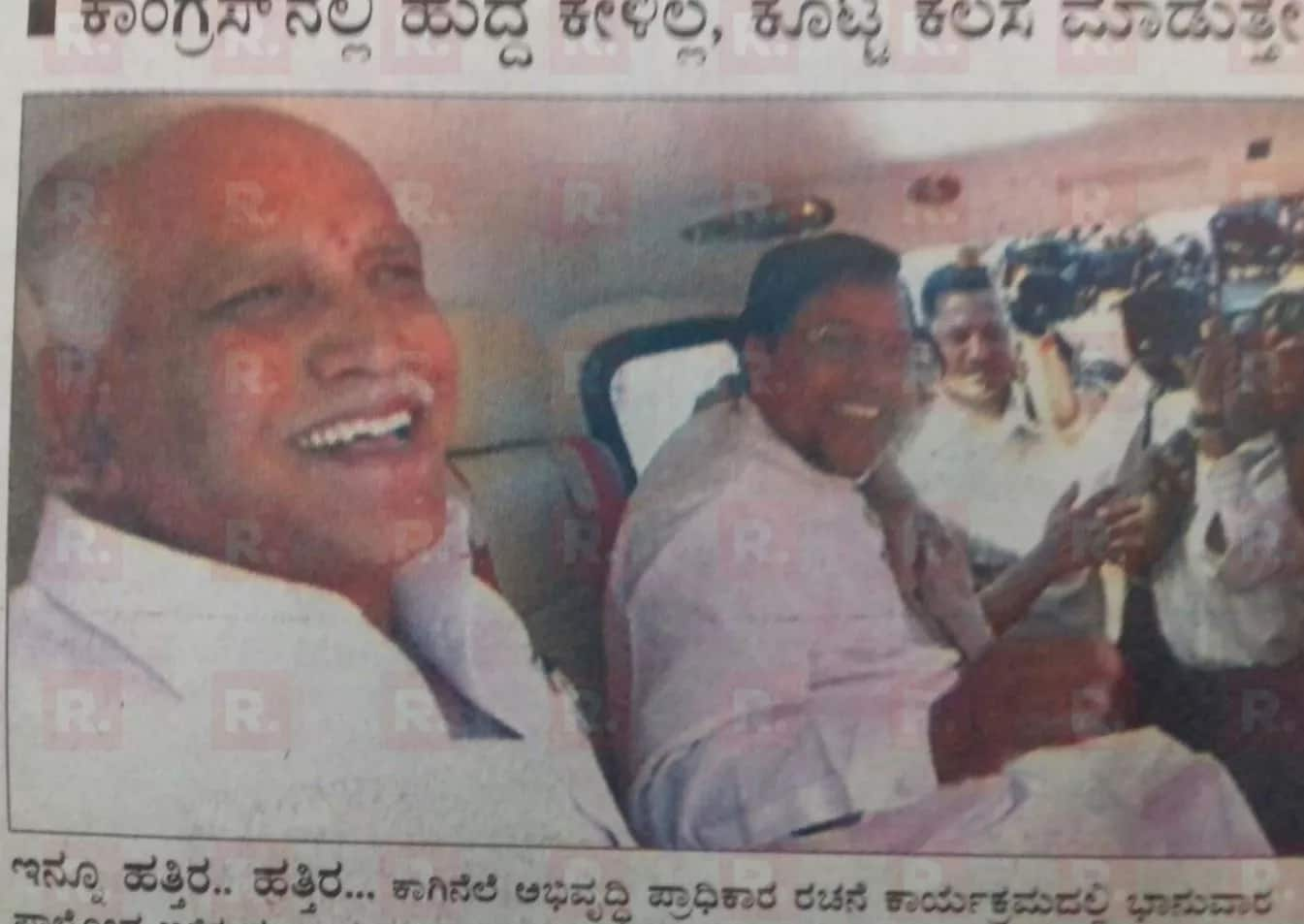 Image courtesy: Republic
Last Updated May 4, 2018, 8:28 PM IST