Here is how Bengaluru City Police beats Usain Bolt
Bengaluru City Police is very active on social media and their new tweet, comparing themselves to Usain Bolt has gone viral
The tweet says that dialling Namma 100 is the fastest way to get a problem solved
Do you think BCP is beating Bolt? Read the story to know more...
"When you are in trouble, the speed of Namma 100 leaves behind the bolt. @Namma100 is now fast, faster & fastest," claims the Bengaluru City Police's (BCP) Twitter page.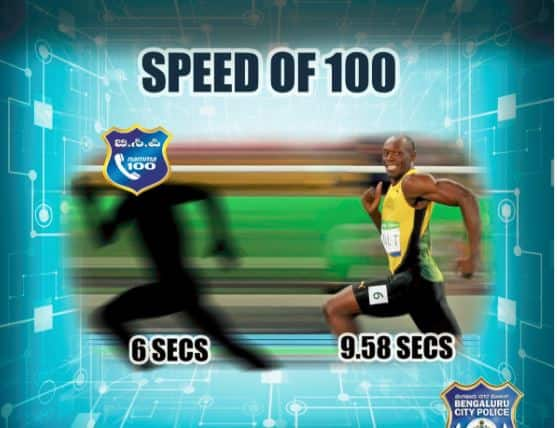 Along with the tweet, they have given a picture, saying if Usain Bolt takes 9.58 seconds to reach the destination, BCP takes just six seconds to respond to people in trouble. Just dial 100, and within no time the patrolling vehicle will reach the spot and be at the side of the victims.
Of late, the BCP is being appreciated for its efforts to reach out to people on social media. It has witty messages for people including the importance of wearing a helmet or against jumping signals.
Lately, the Bengaluru City Police has been trying to shed its tough face and make the department approachable for the people. However, they have become tougher for the criminals to get away as videos of crimes such as robbery and traffic rule violations etc. are being shared on social media with photos.
Here are some witty posts from the BCP: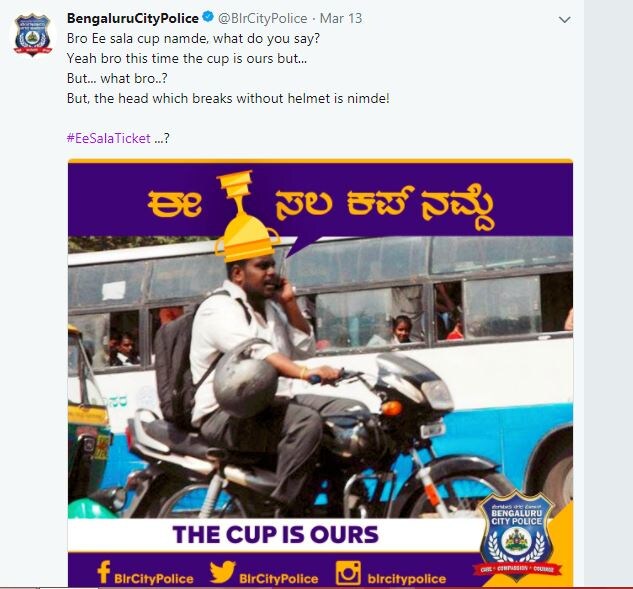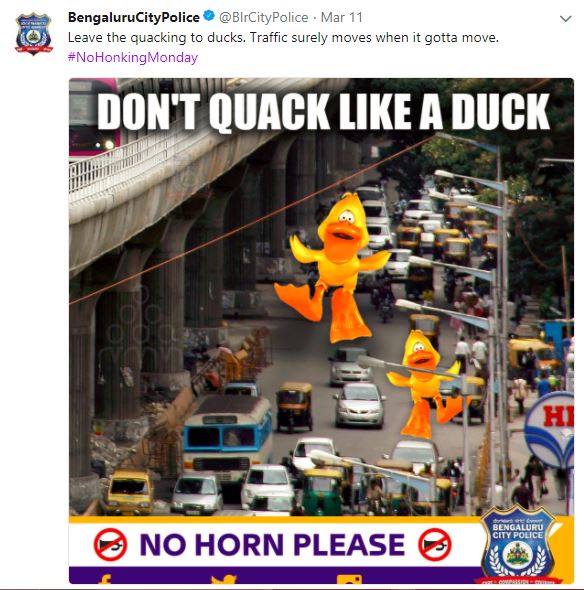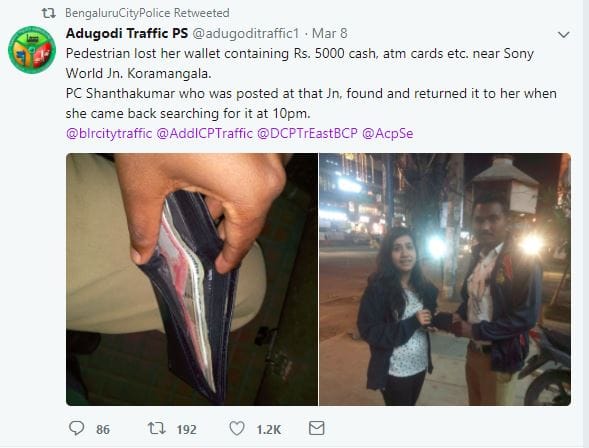 Last Updated Apr 4, 2018, 7:10 PM IST