BJP's CM candidate in Karnataka, BS Yeddyurappa did not attend the party's cleanliness campaign
Sources said that Yeddyurappa was in Bengaluru, but gave the programme a miss
Eshwarappa was in Shivamogga, and former CM Jagadish Sheettar was in Hubballi, and both did not take part in any cleanliness drive
Swachhata Divas was one of the major campaigns of BJP, where even Prime Minister Modi took up a broom to launch the 'clean India campaign'. But why were Karnataka BJP leaders missing in action?
The Chief Ministerial candidate (as announced by Amit Shah sometime ago) in Karnataka, BS Yeddyurappa was very much in Bengaluru on October 2. But forget to pose with a broom, he did not even take part in the Swachhata Campaign organised by the party leaders in the city.
Another prominent leader KS Eshwarappa was in Shivamogga, and he neither organised any cleanliness event there nor did take part in the Bengaluru event. Former Chief Minister Jagadish Shettar too was in Hubballi, and he too restrained from taking part in the Swachata campaign.
Apart from Union Minister Ananth Kumar, R Ashok no other prominent leader was seen attending the Cleanathon programme organised in Bengaluru. 
ALSO READ: All is not well: Along with Congress, BJP too trying to clip Yeddyurappa's wings?
Especially when BJP is claiming Cleanliness campaign as one of their important achievements and made it trend the entire day, it is quite surprising that the BJP leaders of Karnataka did not even take part in the cleanliness event even for formality.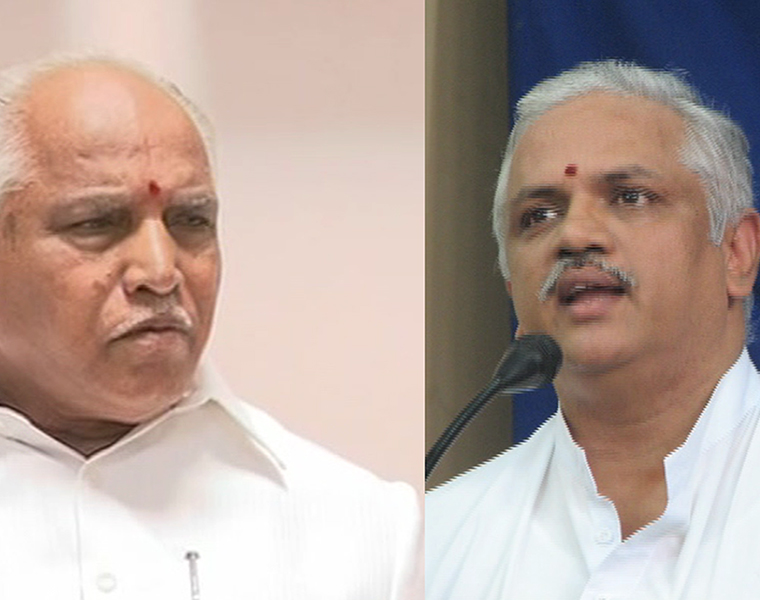 However, it can be noted that independent MP from Karnataka, Rajiv Chandrasekhar led the Cleanathon campaign where hundreds of people took part in the event.
'Swachh Bharat Abhiyan', was launched initially by PM Modi on October 2, 2014, with an aim to clean up the country by 2019. Last two years Yeddyurappa, Shettar and Eshwarappa had taken part in the Swacch Bharat campaign with enthusiasm.
ALSO READ: Yeddyurappa revolts against Santhosh, asks party to 'keep him out of state politics'     
And on Monday, October 2, 2017, Rajeev Chandrasekhar, a Member of Parliament from Bengaluru, launched 'Swachha Bengaluru' in collaboration with United Bengaluru and Let's Be The Change.
It can be noted that BJP National President Amit Shah's visit to Karnataka brought in warnings to BJP leaders. From MP Pratap Simha to Yeddyurappa and Eshwarappa for not being active in strengthening BJP in Karnataka.
After which MP Pratap Simha is seen talking about issues, at least he tries to be in the news. Yeddyurappa and Eshwarappa did make news by trying to woo Dalits. However, their absence in the Swachh Bharat Campaign was not quite expected. That to all the leaders giving the programme a miss is surprising.
Meanwhile, there are also talks about BJP leaders contemplating on making RSS leader Santhosh the Yogi Adityanath of Karnataka. Santhosh taking decisions for BJP without consulting Yeddyurappa who is the state president of the party had led to arguments between the both.
It can also be remembered that Yeddyurappa is being asked to leave his Constituency Shikaripur and will be contesting from Terdal in Davanagere. Slowly, it looks like Yeddyurappa is losing hold on the party and is being sidelined by the high command.
Even this speculation still leaves us with a question, why did Eshwarappa and Jagadish Shettar give the programme a miss?
One thing is sure; all is not well in Karnataka BJP.