Group of students beat up classmate in Mangaluru [Photos]
A group of Milagres College students were seen beating up their classmate
Argument over a trivial issue led to the fight, say sources
A group of  Milagres College students were seen beating up their classmate. The fight which started inside the college just became serious as the group went on to chase one student on the road and was seen beating him up.
It is said that a minor argument between the boy and other students led to this figh. Here are the photos of the students engaging in a dangerous trend.
The boy was being chased on the busy road, with vehiucles moving. The Bandar Police arrived at this time and took the students to the Police Station. The students have been warned and sent off for now.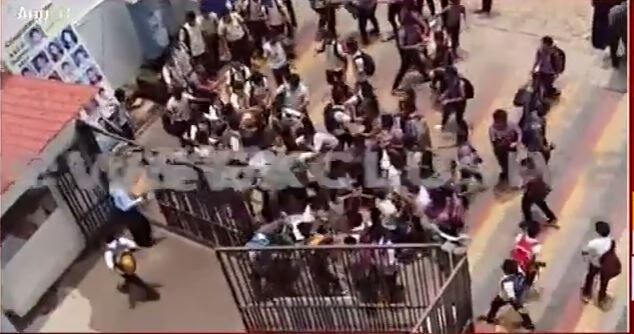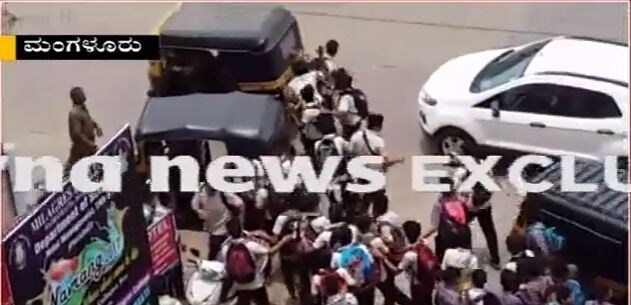 Last Updated Mar 31, 2018, 7:00 PM IST