Why Ramalinga Reddy's statements in parts on Gauri Lankesh murder is killing us
Home Minister Ramalinga Reddy on Saturday claimed that "We know who killed Gauri Lankesh"
This is in fact a sharp move from what he had been claiming so far "We have identified the killers"
But apart from these suspense-inducing statements, the government has not made any concrete development, so far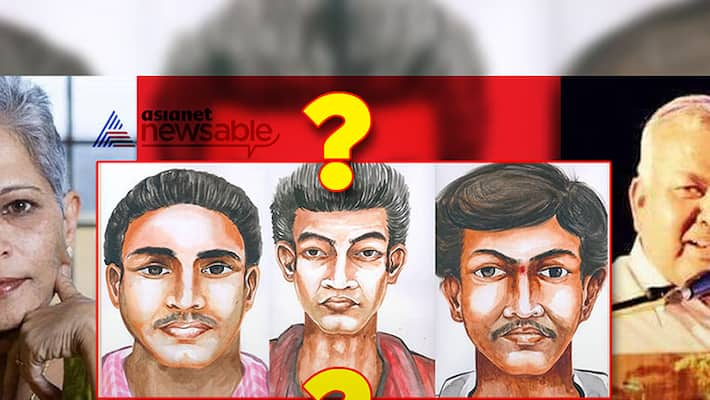 From claiming to 'We have identified the killers' to 'We know who did it', Home Minister Ramalinga Reddy's revelations in parts on Gauri Lankesh's murder probe is killing us.
It's been over two months since journalist-activist Gauri Lankesh was shot dead at her residence. The sensational murder that became a political slugfest between the ruling Congress and opposition BJP, has so far not yet been cracked, except for drawing up the sketches of the suspects that were released on October 14.
The Special Investigation Team (SIT) officials recently released the sketches of three suspects and are hoping to nab Gauri's murderers soon. But Home Minister Ramalinga Reddy has been claiming that "We have identified the killers."
However, on Saturday, the minister - during the media interaction - claimed that "We know who killed" Gauri Lankesh. "But we will not disclose the details as it may help the perpetrators to escape," he told the journalists.
What we know so far with regard to the investigation is that the killers reportedly came in a Red Pulsar bike, had a made a recee of Gauri Lankesh's house and shot her dead on September 5.
Also read: Gauri Lankesh murder trial: SIT clarifies on the 'tilak' on suspect's sketch
It is reported that the SIT so far has questioned nearly 250 people including Gauri's family members in connection with the probe. Besides, the SIT had claimed that as per the sketches that were drawn up following innumerable leads reportedly provided by a few eye-witnesses. Besides, a helpline was set up to seek any information on Gauri Lankesh's murder by the investigation team. But it has not been helpful, so far. It was reported that people would ring up the officials seeking to know how far they reached in their probe and sometimes, even wishing them good luck. But have offered little help in probing Gauri Lankesh murder.
But, the minister's statements offer just consolation rather than any concrete development in the case. Besides, it leaves one with a question whether it is the persons in the sketches who are the killers of Gauri Lankesh or has the SIT got clues of involvement of another person? Either way, minister Reddy has kept us on our toes with his 'surprise' statements.  
Last Updated Mar 31, 2018, 6:44 PM IST