Gauri Lankesh was shot dead by three unknown assailants at her house
Her death has shocked the intellectual community.
International media houses voice their concern for the way Gauri Lankesh was silenced
The brutal murder of 55-year-old prominent Bengaluru scribe has seen sent shockwaves worldover. While Indian media houses across the country have covered the incident in detail, several international publications including BBC and NYT have carried the reports on her killing.
Here's how international media houses reacted at the murder of Gauri Lankesh: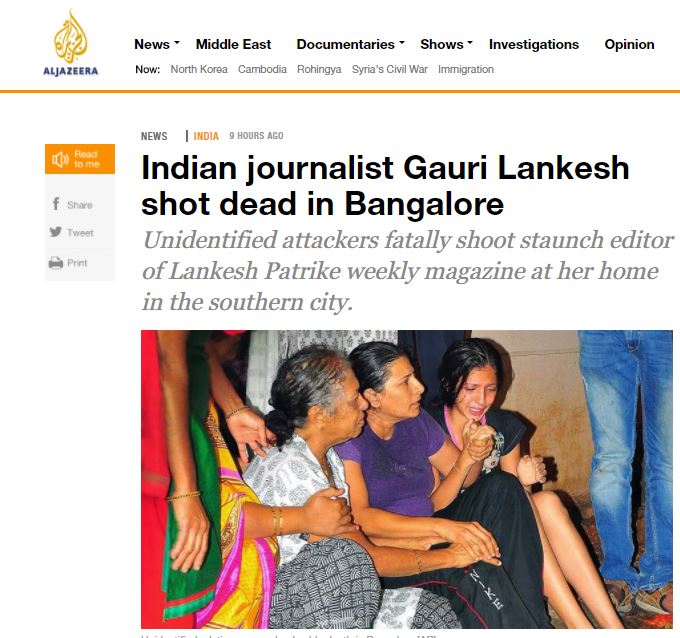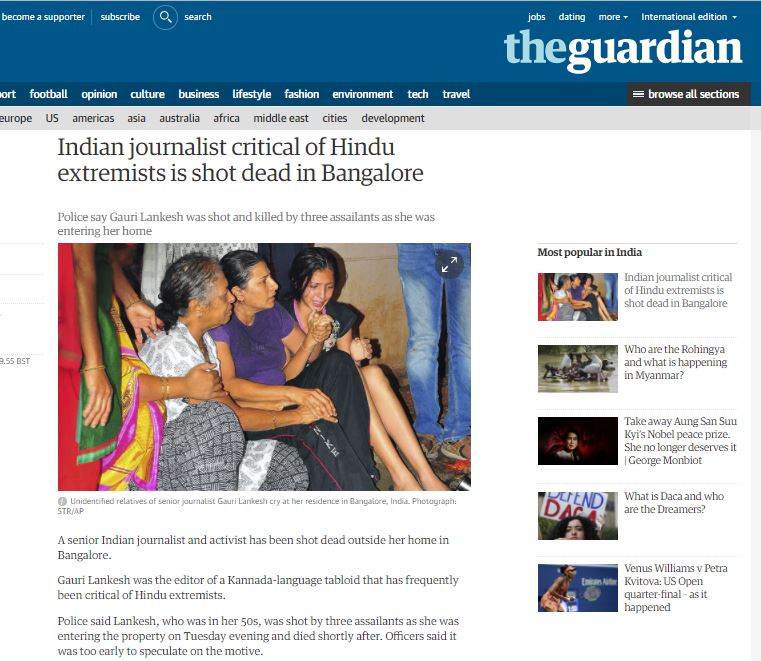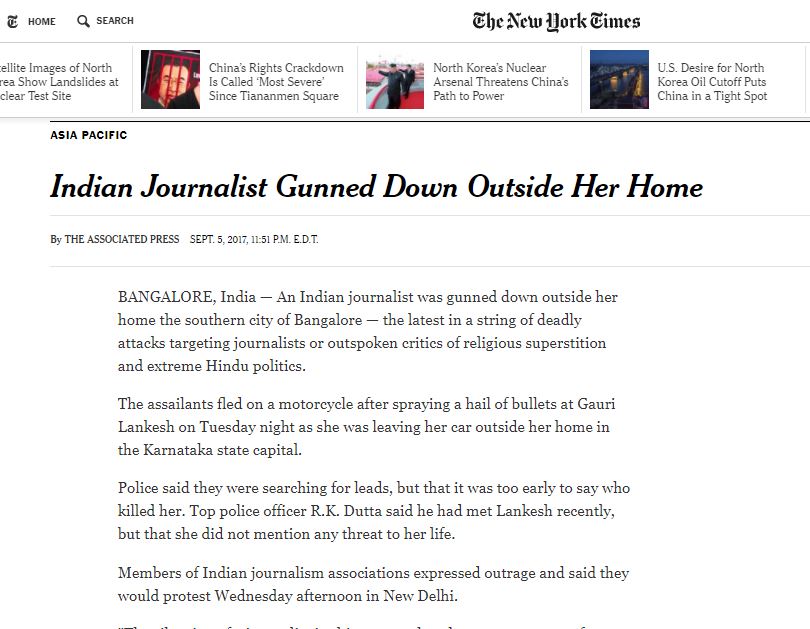 Last Updated 31, Mar 2018, 6:41 PM IST