From Taliban to ISIS, five times Sri Sri Ravi Shankar has received death threats
Spiritual guru Sri Sri Ravi Shankar is one of the biggest influencers in the world
He has received death Threats from Taliban and ISIS
Recently he received a death threat from a man named Harohalli Ravindra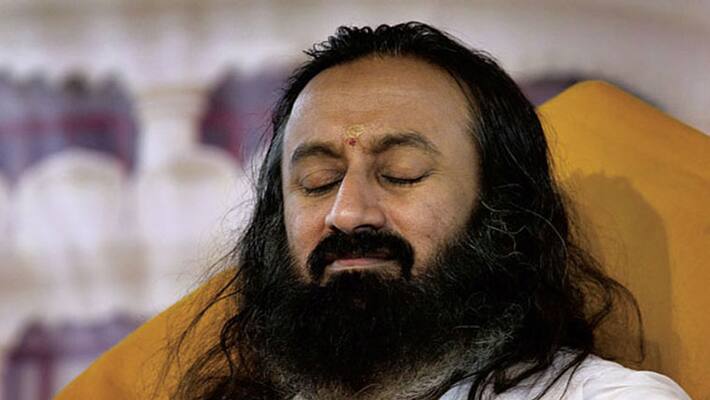 Spiritual guru Sri Sri Ravi Shankar is one of the biggest influencers in the world. His Art of Living Foundation, an educational and humanitarian movement engaged in stress-management and service initiatives has centres all over the world and boasts of memberships in Conference of NGOs in Consultative Status with ECOSOC of the United Nations, International Alliance against Hunger and International Union for Health Promotion and Education among others.
But Gurudev, as his followers fondly call him, have also been a target of extremist and terrorist groups and by anonymous people. These are a few times when he had to be extra cautious for his life.
1)    Incident in Bengaluru, May 2010
On May 30, 2010, a bullet missed Sri Sri Ravi Shankar and grazed by a devotee named Vinay. The local media immediately started forming conspiracy theories although Sri Sri had said that he did not have any enemies. The media alleged that this was a Maoist attack. However, it was later revealed that the bullet was fired by Mahadev Prasad, a local farm owner who lives opposite the ashram. He fired shots from his 0.32 calibre pistol with the intention of scaring the stray dogs that were pestering his animals away.
2)    ISIS in Malaysia, March 2015
Sri Sri Ravi Shankar was touring some countries in the far east. Sri Sri was to also visit Malaysia. But while he was still in Cambodia he received three threat letters from ISIS. A letter that was received by the manager of the hotel he was staying in said that the Art of Living had been converting Muslims in Iran and Iraq into Hindus and they would destroy the hotel and kill him if he meddled in 'Islamic affairs'. 
3)    Tehreek-e-Taliban, July 2015
In 2015, the Art of Living centre received two threats from Tehreek-e-Taliban warning of a blast that would kill several of his followers. In 2014, an Art of Living centre on the outskirts of Pakistan's capital Islamabad was allegedly set on fire by Taliban. Sri Sri Ravi Shankar had visited Pakistan in 2012 and inaugurated the Art of Living centre. The Art of Living Pakistan had also cancelled events on the International Yoga Day that year.
4)    ISIS  again, April 2016
Sri Sri Ravi Shankar tried to open a dialogue with the Islamic State group, but it rebuffed him by sending him a photograph of a beheaded man. He said that after this gesture his effort for a peace dialogue with ISIS ended. After this incident, he stated that ISIS does not want any peace talks and should be dealt with militarily.
5)    Death threat through Facebook, June 2017
Police are on the lookout for a Mysuru-based youth who posted a death threat against Sri Sri on his Facebook page. The man named Harohalli Ravindra, a Mysuru-based post graduate student, also made derogatory and inflammatory remarks in the post. The police are verifying the authenticity of the Facebook profile.
Last Updated Mar 31, 2018, 6:54 PM IST