Former home guard and teacher among fake police team arrested for extorting couple on NICE Road
The arrested had formed a gang and called it a special police squad and targeted couple on isolated roads
It was a former home guard who was the brain behind the gang
He had even purchased a Bolero and created a number plate with 'G' to make it look like government vehicle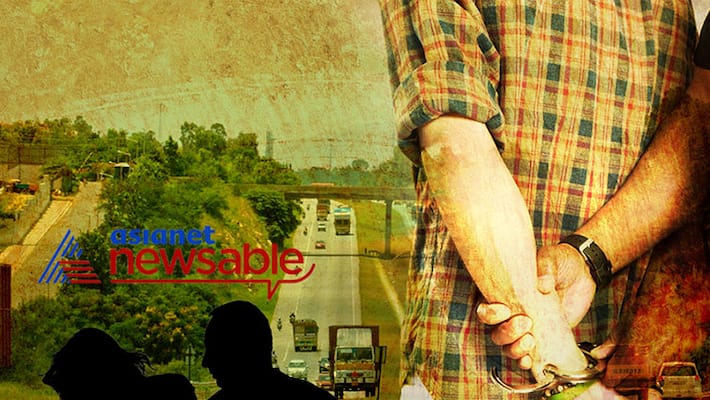 A former home guard along with a teacher and an employee of a financial firm who extorted people on NICE Road by posing as special police squad has been taken into custody by Talaghattapura police. The arrested have been identified as Raghu, Harish and Doddaiah.
While Raghu was a former home guard, Harish was a Science teacher in Tamil Nadu, and Doddaiah was working in a financial firm.
Raghu was employed with Transport Department in Ramnagar, a few years ago. While on duty, he soon realised that the khaki uniform that he had worn could help him in becoming rich. He thought he could scare people with the khaki power and extort them.
He decided to target couples who frequent isolated stretches of NICE Road, reports Kannada Prabha.
Soon, he quit his job and soon turned professional. As the cases of extortion grew near NICE Road and on other highways in the City by 2016, Talaghattapura police had kept a close watch on these stretches.
Raghu was arrested with his accomplices. But he soon came out on bail, two months ago. Old ways die hard and Raghu this time had joined hands with Doddaiah and Harish to extort people, reports Kannada Prabha quoting DCP Dr Sharanappa. As the extortion cases continued to rise in Talaghattapura police station limits, the police tracked Raghu and arrested him and his accomplices on Friday.
It is reported that Raghu had meticulously planned the squad. In fact, he had purchased a Bolero vehicle in Tumakuru to make it look like government vehicle. Later, he created a number plate with G and also wrote police on it to indicate it as the government vehicle. Later, he got a khaki uniform stitched for himself. The other two posed as his assistants, it is reported.
The police have recovered Rs 19 lakh worth valuables including 500 gm gold, Rs 3.99 lakh cash, their fake uniform and the jeep that bore the resemblance to government vehicles.
Last Updated Mar 31, 2018, 6:39 PM IST