DySP Ganapathi death: Commission grills Kodagu SP over missing dots
The Commission headed by Retd Justice KN Keshavanarayana has begun the inquiry into the death of DySP Ganapathi
The panel has taken serious objection to some of the lapses on the part of the police in gathering evidence
Besides, varied versions of the 'mahajar' report has also raised suspicion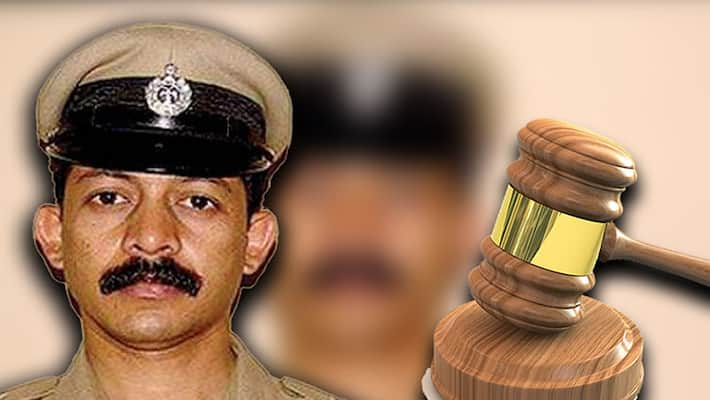 A few missing dots in the probe into the mysterious death of DySP MK Ganapathi came to the fore when the Retd Justice KN Keshavanarayana Commission grilled the police officer in Kodagu.
The Commission inquired Kodagu SP Rajendra Prasad for four hours throwing questions at him that reportedly flustered the officer.
According to Suvarna News, the panel sought to know "If DySP Ganapathi's body was found hanging in a lodge, doesn't it warrant seriousness?" Reportedly taken aback at the question, SP Prasad replied that "We received the news of Ganapathi's death at around 8.30 pm and we shifted the body at 10.30 pm.
But seemingly not happy with the procedure followed at the lodge after the death, the panel sought to know why no finger print experts or forensic science experts were called to assess the scene.
The commission took serious objection to police officers for not filing a report of finger prints on the fan, revolver, belt and also on the door of the room where the officer was found dead. At this, the SP reportedly replied that "There were no injuries on the body and even there was no crease on his uniform."
Irked at this, the commission asked the SP "Just by seeing the body hanging in the lodge, how did you conclude that it was a suicide. Why the investigation did not explore the angle of poisoning?" The officer submitted to the panel that prima facie it was considered as suicide and the body was lowered in the presence of Ganapathi's father Kushalappa and brother DySP Thammiah. The panel is expected to inquire inspector Medappa about the case.
Meanwhile, varied versions of the evidence gathered during the Mahajar has caught the attention of the panel. As per the Mahajar report - it is reported that - the door of the room where Ganapathy's body was found was locked. It was pushed open. The photo that was attached to the mahajar report shows the clamp and the bolt of the door intact. However, the CID report mentions otherwise.  "The door was broke open as a result, the door's clamp had come off. The clamp was later found during the room's inspection," says the CID report.
Ganapathi was found dead on July 7 in 2016 at Vinayaka Lodge in Madikeri. The commission had issued notices to SP Prasad in the wake of allegations that the evidence could have tampered.
Last Updated Mar 31, 2018, 6:43 PM IST