Borewells turn deathtrap again: 6-yr-old girl falls into 400 ft borewell near Belagavi
Six-year-old girl falls into 400ft discarded borewell
She was out with her friends to collect woods when the tragedy struck
NDRF team from Pune are working round-the-clock to rescue her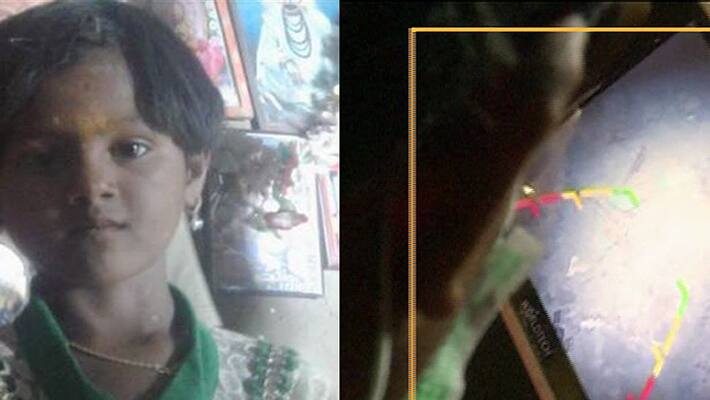 Kaveri, daughter of Ajith Madar and Savitha Madar of Jhanjhanwad in Athani taluk of Belagavi district, was collecting woods with her friends when she fell into the well that was discarded for two months after the casing pipe was removed. The borewell was sunk by Shankar Hippargai in his farmland after reportedly obtaining permission from the irrigation department. After learning about the accident, Shankar has gone into hiding, it is said.
Kaveri fell into the borewell on Saturday evening. Her friends immediately informed her parents who in turn sought help from the Aigali fire personnel. Savitha's parents who are camping at the site with relatives are inconsolable. District officials and police personnel are also at the site monitoring the situation. 
NDRF team is putting every technology available with them to rescue the girl. The girl is stuck at a depth of 30 feet in the 400-foot borewell. Hard rocks in the site are posing challenges to the team who have been digging since last night but in vain.
In fact, this was not the first time that the state has witnessed such a tragedy. Recently, in August 2014, six-year-old Thimmanna too had fallen into the 350-foot borewell. But officials could not rescue him. The government has strictly warned from leaving the discarded borewells open but the owners continue to ignore them putting many lives at risk.
Last Updated Mar 31, 2018, 7:06 PM IST