Did you know Narendra Modi is the first PM to visit Dharmasthala?
Earlier, Indira Gandhi and Rajiv Gandhi too had visited the temple town but not as prime ministers
Dr Shankar Dayal Sharma was the first President to visit Dharmasthala
Dharmasthala is the popular pilgrimage centre dedicated to Lord Shiva
Temple town, Dharmasthala is all decked up like a bride to invite Prime minister Narendra Modi on October 29, on his maiden visit to Dharmasthala. The town is not just known for its presiding deity - Lord Manjunatha - but also for the education and rural development programmes promoted by Dharmasthala Dharmadhikari Dr D Veerendra Heggade. Now, the town is gearing up to host prime minister Modi, as it's going to be a historic event.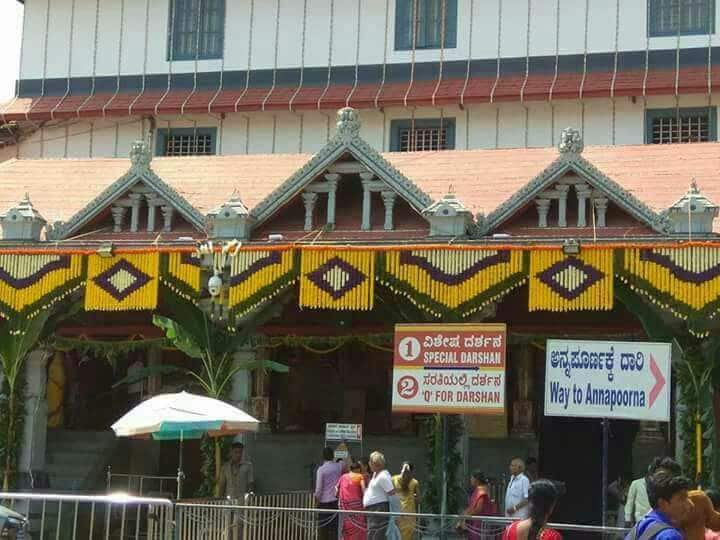 Sri Manjunatheshwara temple in Dharmasthala
For, not many know that Modi is the first prime minister of the country to visit Dharmasthala temple. Although Indira Gandhi and Rajiv Gandhi too had visited Dharmasthala, they were not in the office, then, reports Kannada Prabha.
Also Read: High alert in Dakshina Kannada ahead of PM Modi's visit to Dharmasthala
Indira Gandhi visited Dharmasthala for the first time in 1978 when she had suffered defeat in Lok Sabha elections from Allahabad. It was then Congress leader DB Chandregowda had sacrificed his Chikmagalur Lok Sabha seat for Indira Gandhi. It's a history now, how Chikmagaluru gave a political rebirth to Indira Gandhi.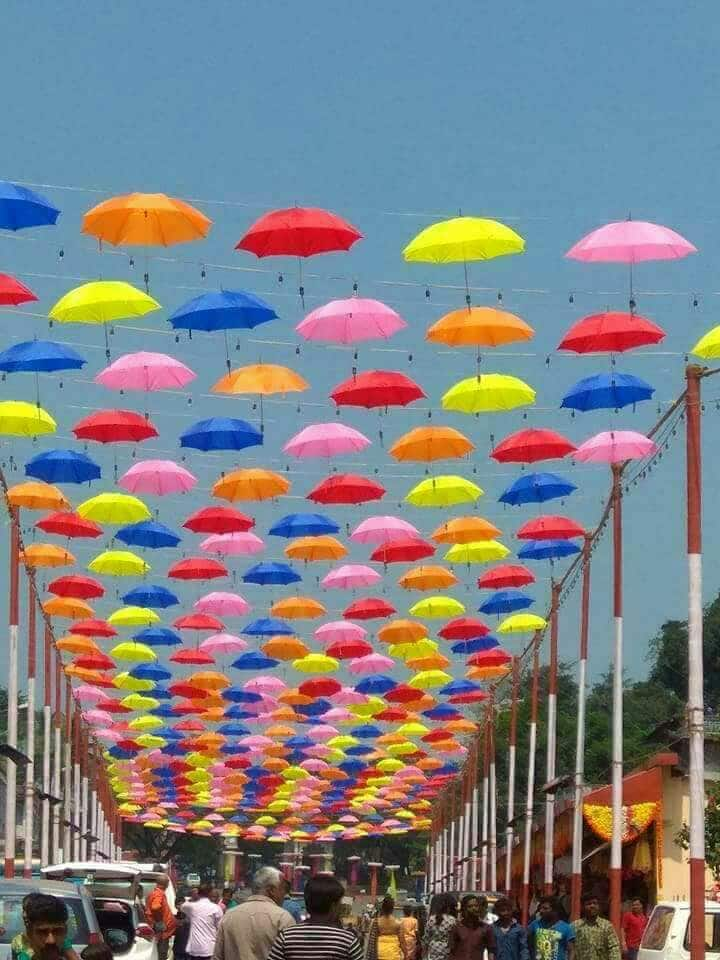 The road leading to the Lord Manjunatheshwara temple all decked up with colourful umbrellas in Dharmasthala
During the campaigning for the by-polls from Chikmagaluru in 1980, Indira had visited Dharmasthala for the second time. On both the occasions, Indira Gandhi was not in power. Later, after 11 years, her son and former prime minister Rajiv Gandhi too visited Dharmasthala to inaugurate the Sri Dharmasthala Kshetra Rural Development Project (SKDRDP) in 1991. Even at this time, Rajiv Gandhi was not in the office as the prime minister.
Hence, Modi's visit to Dharmasthaka has gained a lot of significance.
Other prominent personalities who visited Dharmasthala include, then President Dr Shankar Dayal Sharma. In 1993, Dr Sharma had visited Dharmasthala - the first president do so - and during his visit, he had awarded 'Rajarshi' award to Dr Veerendra Heggade. The event also marked the silver jubilee of Veerendra Heggade's coronation as the Dharmasthala Dharmadhikari reports Kannada Prabha quoting sources in the temple.
In 2008, Dr Abdul Kalam was the second first citizen of India to visit Dharmasthala. He had participated in a programme of self-help groups in 2008. He had paid a second to the place in 2009 to inaugurate 'Sarva Dharma Sammelana'. He had lauded the programmes being undertaken by the SKDRDP and called it a role model for the nation. In 2005, Rajiv Gandhi's son Rahul Gandhi too had visited Dharmasthala.
Last Updated Mar 31, 2018, 6:46 PM IST