Over 5,000 Bengaluru City Police are working extra hours from last ten days
It all started with Ganesh Chaturthi and then went on with Bakrid, rally, murder
Currently, over 2,500 posts in the police department are yet to be filled
Over 5,000 Bengaluru City Police are working extra hours from last ten days on account of Ganesha festival, Bakrid and then providing security during the Gauri Lankesh murder and BJP's bike rally; the Bengaluru Police seems to be exhausted.
Starting from providing security during Ganesha festival that was held on August 25, the police in almost all the zones in the state were on their toes as the celebration lasted for 10 days.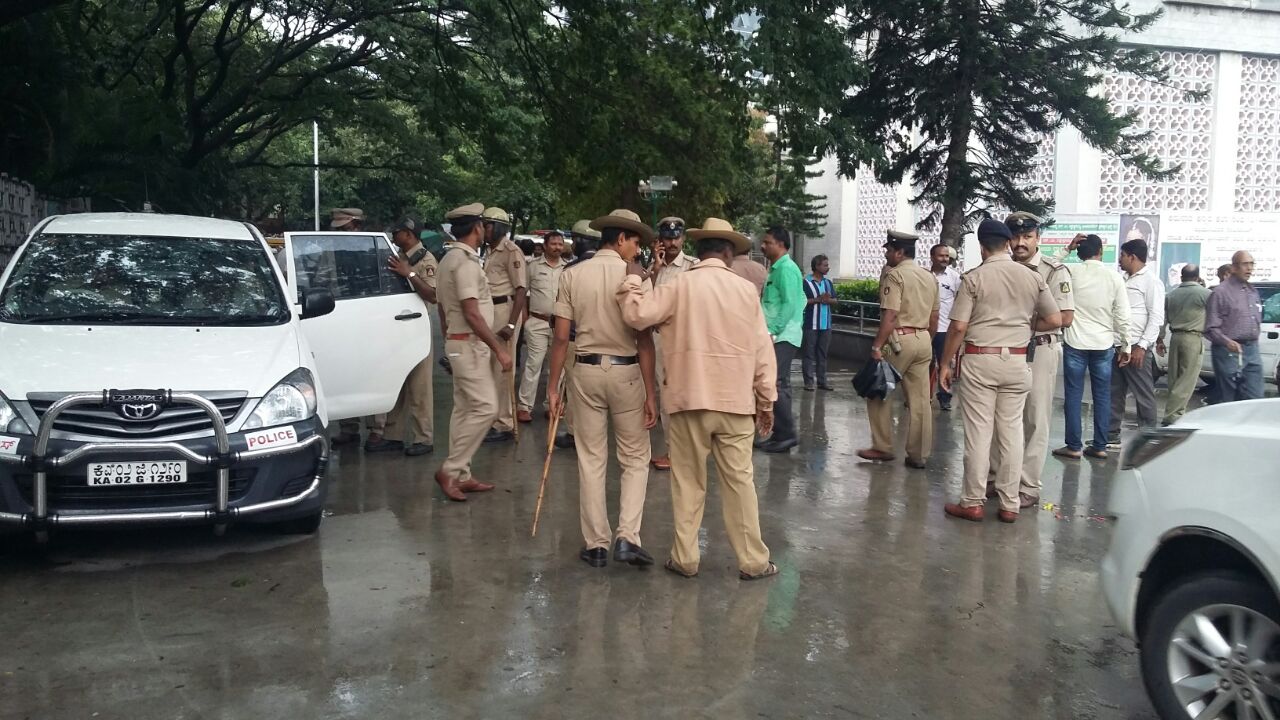 Amidst this, there was Bakrid celebration on September 2. City Police Commissioner had deputed 10, 000 police personnel from August 25. After Bakrid, three days later BJP's youth wing organised bike rally, and as the government had not given permission to this event, police were in action detaining several leaders, the police department had a tough time. Then came the shocking news of the murder of Gauri Lankesh in the late evening on September 5.
Police personnel who were expecting to go on leaves were called in to continue the daily routine of working for hours.
"I was to apply for leave after continuous work for long hours, but due to security arrangement to ensure peaceful cremation of journalist Gauri Lankesh who was killed by unknown assailants, over 3,000 police were deputed in and around the Town Hall and Ravindra Kalakshetra where Gauri's body was kept. I was also one among the police on duty. Two festivals, a protest and a murder incident, has drained our energy. Currently, over 2,500 posts are yet to be filled. Had the government filled those posts we would have got sufficient leaves as there would have been the provision of leave rotation. At least now the government should think about our situation and start the recruitment process," Said a senior Assistant Sub Inspector attached to Central Division.
Sources from the police department say that as the state is going for election in a few months, the government does not want any untoward incident to take place. Hence it has ordered the higher police officers to ensure peace and security during such events and occasions. To ensure that no untoward incidents take place, the higher authorities have deputed more policemen.
Last Updated 31, Mar 2018, 6:59 PM IST