Karnataka CM Siddaramaiah suffers from sleep apnea
Recently he was seen falling asleep during press conference in Bengaluru
Congress leader passed a slip to wake the CM up, but it was spotted by journalists
Siddaramaiah has been found sleeping not only during the meetings but also during the legislative sessions. This time he was not only caught sleeping, but the Congress members were passing a slip to wake the chief minister up.
KPCC Women's Wing President Lakshmi Hebbalkar was seen writing a slip 'Please Alert C.M Sir Sleepy'. This slip before going into the hands of KPCC Working President Dinesh Gundu Rao was seen by journalists.
Here is the slip that was passed to the chief minister: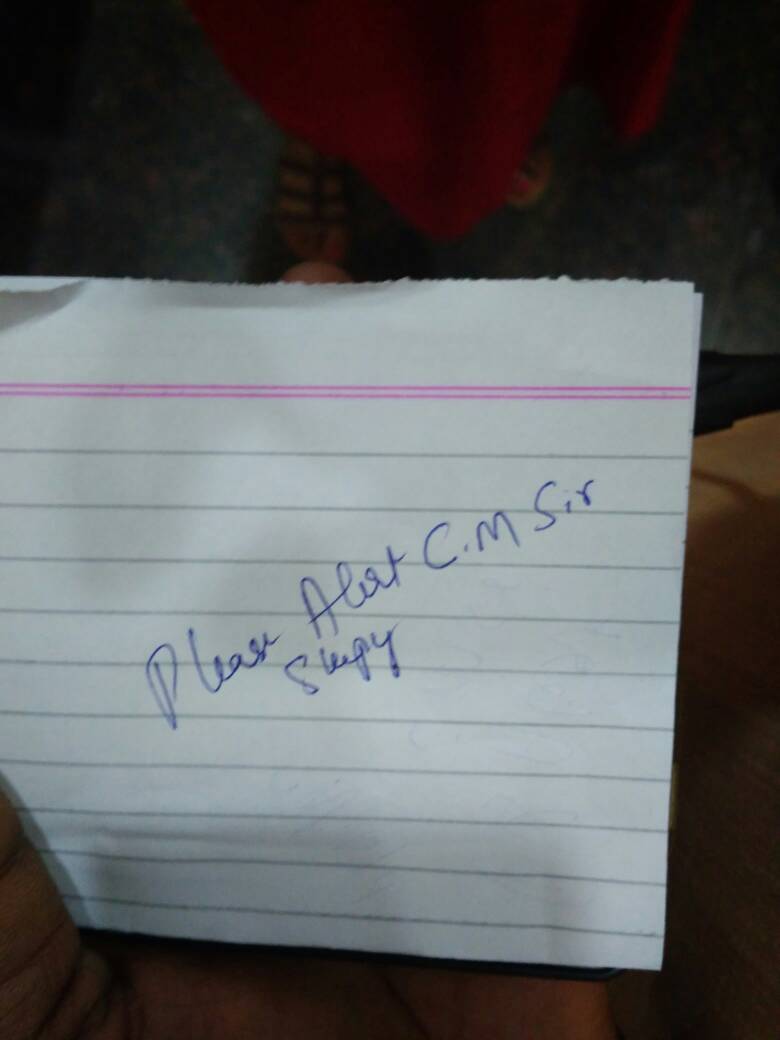 Lakshmi decided to write a slip and pass it when she was alerted that pictures and video of CM sleeping during the conference was being telecast on the news channels. 
Siddaramaiah apparently suffers from sleep disorder 'sleep apnea which is known as OSA. He is practising yoga to overcome the disorder from quite some time now but looks like the Yoga has had not had a positive effect on the CM.
OSA patients' upper respiratory track is narrow, making it difficult to breathe. Those suffering from apnea have disturbed sleep as they tend to wake up 3 to 4 times every night due to decline in oxygen level as there is an obstruction in the airway. Those suffering from the disorder cannot sleep for more than five hours if the disorder is severe. This is the reason the patients suffering from the disorder sleep during the day.
Various researches state the disorder is seen in men above 40 years and especially among those who are obese.