7 children to get bravery award for their extra-ordinary courage
The Bravery Award titled Keladi Channamma Award and Hoysala Shourya Award were presented to seven children
The award consists of Rs 10,000 cash, a citation and a memento. Governor VR Vala will be handing over on Nov 14 at the Bal Bhavan auditorium at Cubbon Park
The other awards include the best services in the field of children's welfare, given to 4 NGOs and 4 individuals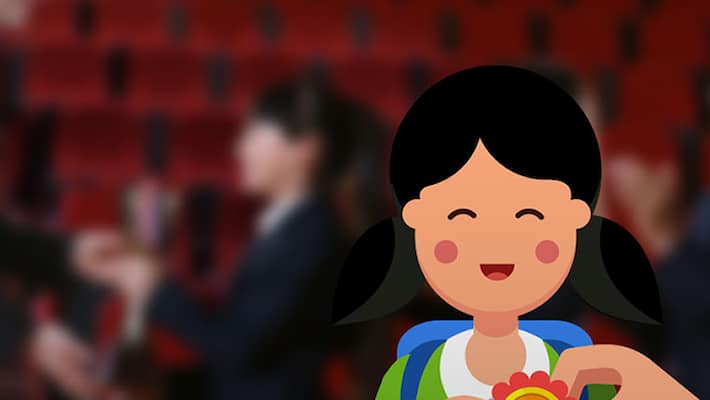 The Kannada and Culture Department has announced its Bravery Award titled 'Keladi Channamma Award' and 'Hoysala Shourya Award' for seven children who showed extra ordinary presence of mind and saved the lives of others. The award consists of Rs 10,000 cash, a citation and a memento. Governor VR Vala will hand over the awards to the winners on Nov 14 at the Bal Bhavan auditorium at Cubbon Park.
The other awards include the best services in the field of children's welfare, given to 4 NGOs and 4 individuals. They include Sparsha Trust in Mattikere, Deena Bandhu Institute in Chamarajanagar, Maheshvari Blind School in Belagavi, Aralu from Bidar will get award citation and Rs 1 lakh cash.
In the individual category, HK Ramanatha from Mysuru for Children's play, BS Nandakumar, Tumakuru for women and children's rights, Padma Kodagu, Dharawad, for theatre, J Audis Arnold, Chamarajanagar for child's rights will get Rs 25,000 cash and citation.
In the Outstanding talent awards category, 35 children have been selected from various fields. They are also nominated for national award.
The seven children who will be awarded the bravery award include - KR Nithin of Dakshina Kannada, Puttur, Kakroudi village. A first PU student, he sucked out the poison from her younger sister's leg when a cobra bit her; CD Krishna Naik a 7th standard student from Trimurthi Nagar Shivamogga saved 2 children who were drowning in Tungabhadra river. Also, Vaishak, a 6th standard student from Kadur village, was returning from school when a python wound itself around him and was about to swallow him. He took out a stone and hit continuously on the head of the python which finally gave in and released him. He also held back a girl who came running being caught by the python. Junera Haram, a 2nd standard student from Chamarajanagar Mubarak Mohalla saved an infant that fell into a water drum. Besides, HK Deekshitha and HK Ambika, 6th and 7th standard students from Hanumanthapura, Shidlaghatta taluk Chikkaballapur district saved a boy caught in the gobar gas pit. Netravathi Chouhan a 15-year-old girl from Vaddara Hosuru, Hunagunda taluk, Bagalakot district jumped into water to save two boys who were drowning in the river. She saved one boy but the other boy caught on to her neck tight being scared and both drowned. The award is being given to her posthumous.
Last Updated Mar 31, 2018, 6:34 PM IST