Day one of BJP state executive meet in Mysuru witness to the clear divide between Santhosh and Muralidhar Rao factions
A miffed Yeddyurappa refuses to make eye contact/acknowledge Eshwarappa's presence
The meet wears a sombre look, as tension palpable among leaders
Day one of the BJP state executive meet in Mysuru saw the Muralidhar Rao-Yeddyurappa faction taking the upper hand, by ensuring that the B L Santhosh-Eshwarappa faction was completely sidelined.
So much so that Yeddyurappa's supporters blatantly went about bringing down banners hailing Santhosh, right under the media glare. Though Eshwarappa was present in the meeting, Santhosh, who is the party's national joint organising secretary, gave the event a miss on Saturday. Santhosh's absence is being attributed to Yeddyurappa's outburst against him before the media, recently.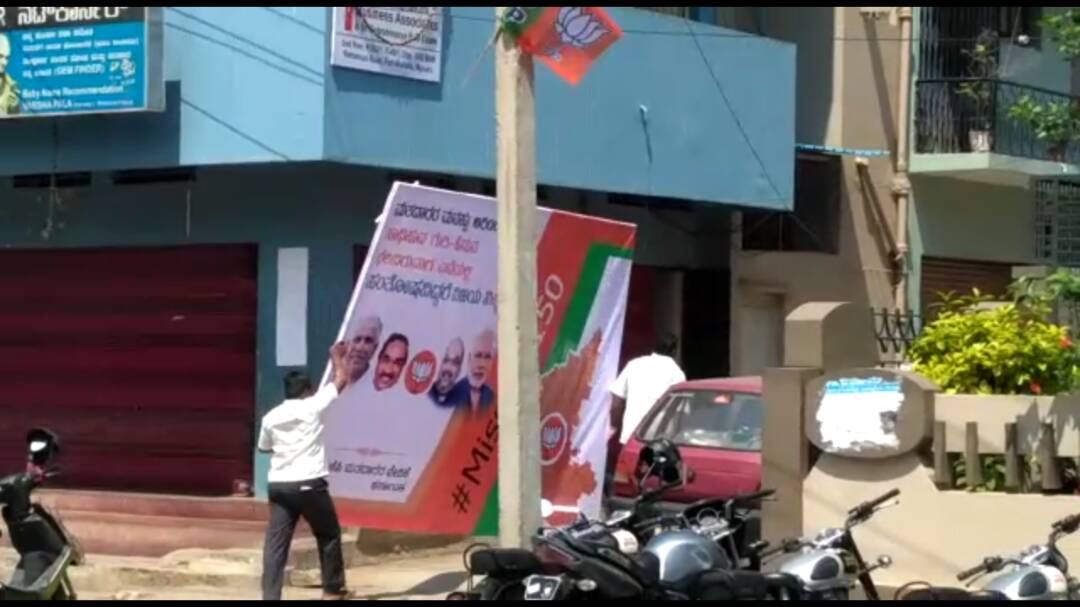 The Lingayat strongman was in no mood to even acknowledge Eshwarappa's presence on the dais. Not only did he refuse to stand up and greet the Kuruba leader, Yeddyurappa didn't even bother to take Eshwarappa's name while greeting all members seated on the dais. He even ensured that there was more than an arm's length distance between himself and Eshwarappa. 
The meet has attracted a lot of attention and curiosity gave the ongoing drama in the state unit of the saffron party, especially after Eshwarappa sent out signals that he would boycott the meeting. Much to the chagrin of the central leadership, Eshwarappa had remained obstinate about cancelling the training camp to be organised by the Sangolli Rayanna Brigade, in Raichur on May 8.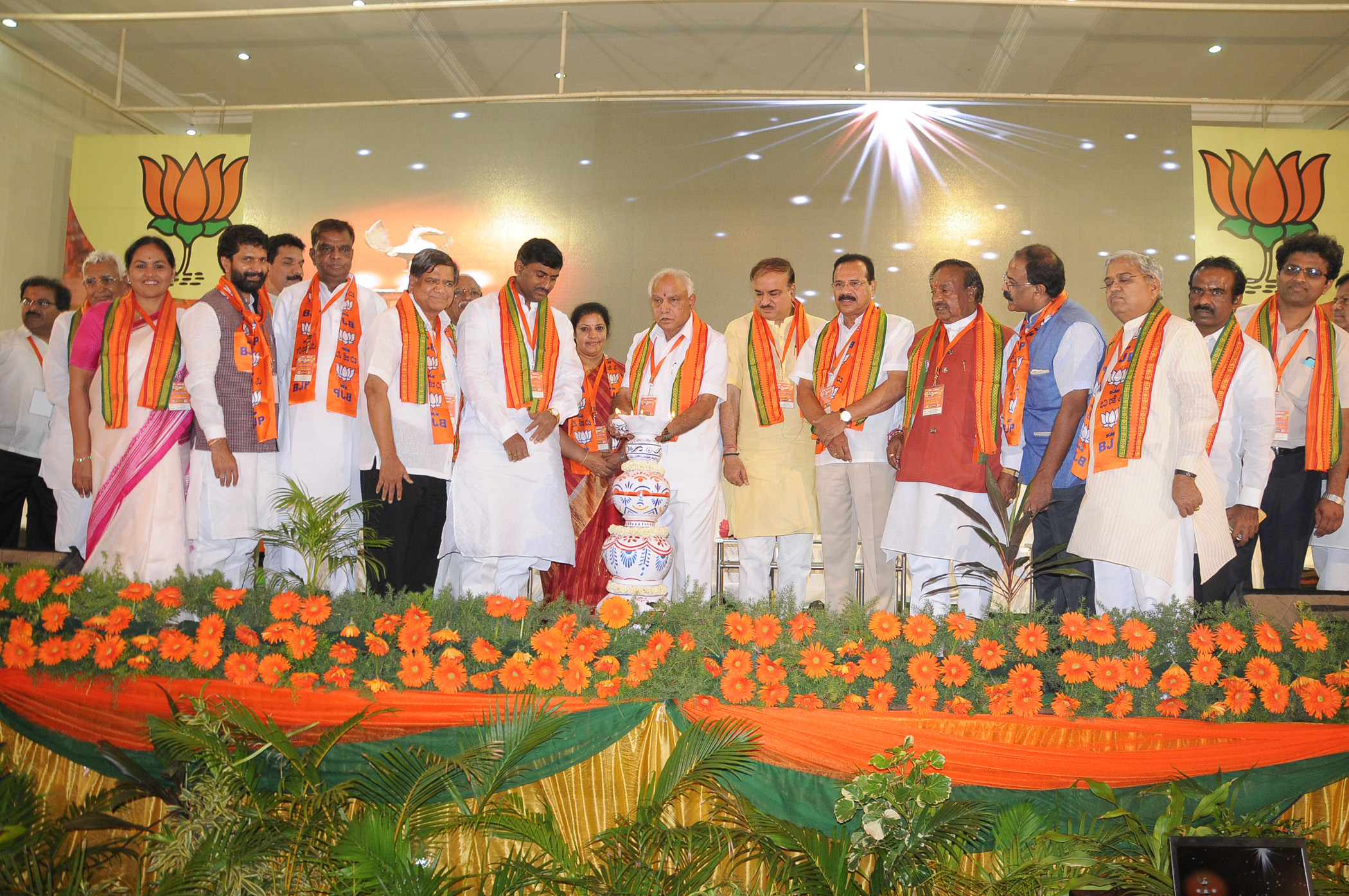 However, a day before the Mysuru meet, the central leadership succeeded in thwarting Eshwarappa's rebellion, making sure he attended the meeting - saving itself from further embarrassment. While most leaders cold-shouldered Eshwarappa, MLC K B Shanappa, a long-standing critic of Yeddyurappa, batted in favour of the Kuruba leader.
Taking a dig at Yeddyurappa, Shanappa in his address to the gathering said that continued dissidence would only harm the party's prospects, especially when it aims to capture 150 Assembly seats and 25 Lok Sabha seats next year and the year after. The meeting will be passing two resolutions by the end of the two-day meet.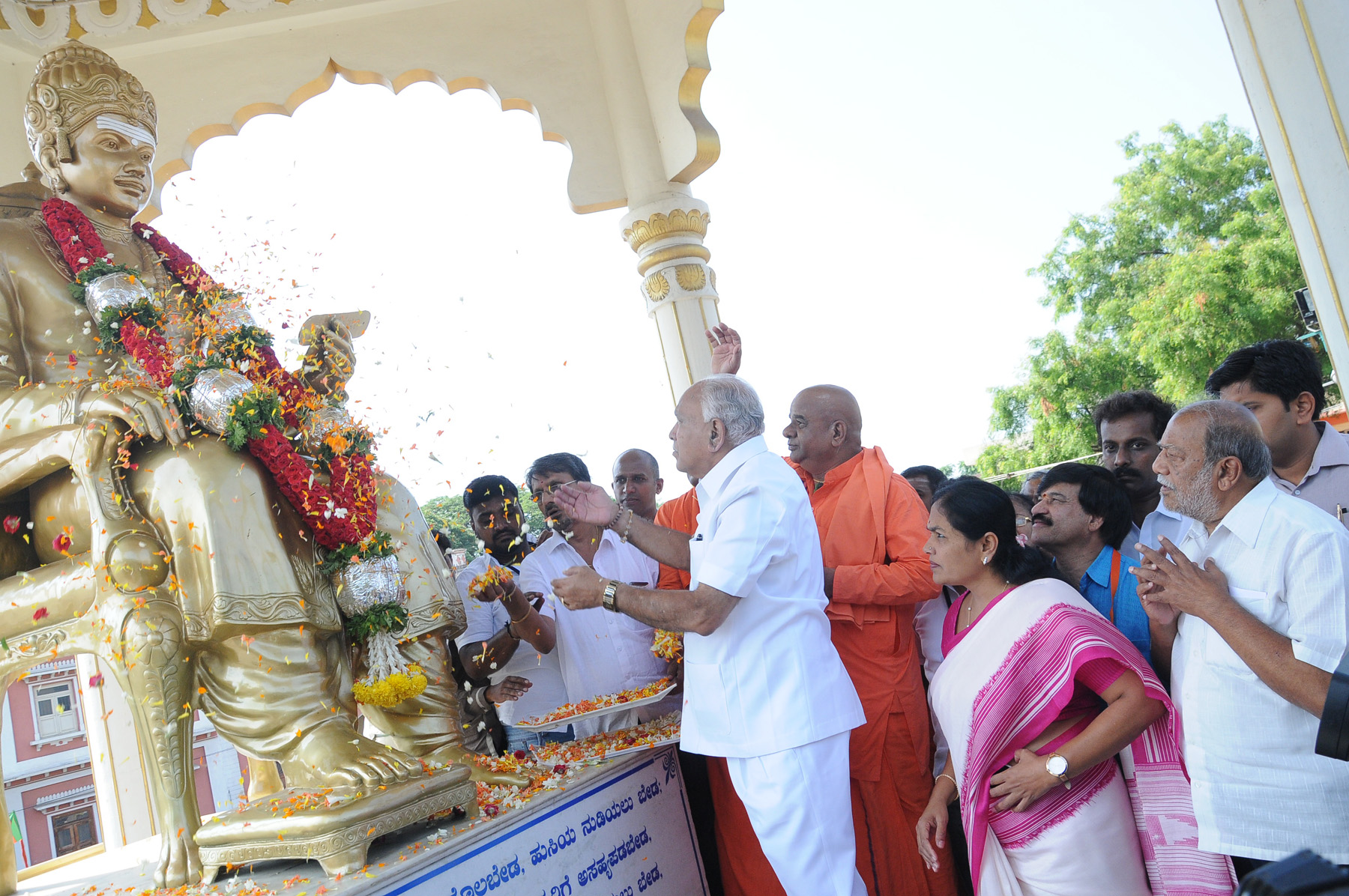 Aside from BJP MP from Andhra Pradesh Daggubati Punrandeshwari who the party has been brought in to broker peace between the dissenting factions, central ministers Ananth Kumar and D V Sadananda Gowda were present in the meeting.
Stating the countdown had already begun, BJP national general secretary in charge of Karnataka Muralidhar Rao said that all eyes were on the Mysuru meeting, as it was a precursor to the "downfall" of the Siddaramaiah led Congress government.