Fake universities selling doctorate for Rs 2.5 lakh in Bengaluru
Minister Suresh Kumar received a letter from the New Delhi office of Victoria Global University, UK
The letter said he can buy a honorary doctorate, for an amount between Rs 1.75 lakh to Rs 2.5 lakh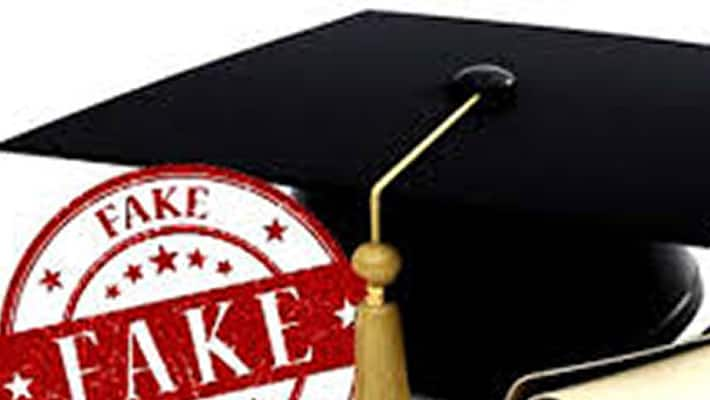 In a recent incident, former minister and BJP lawmaker S Suresh Kumar was offered a honorary degree on the condition that he pays Rs 2.5 lakh.
Suresh Kumar received a letter from the New Delhi office of Victoria Global University, UK a week ago. It said that he has been chosen for honorary doctorate under 'social service' category. The university also sent an application for his details to be filled in order to process it and award him the doctorate later this month.
The minister then received another letter, informing him he can buy the honorary doctorate, for an amount between Rs 1.75 lakh to Rs 2.5 lakh.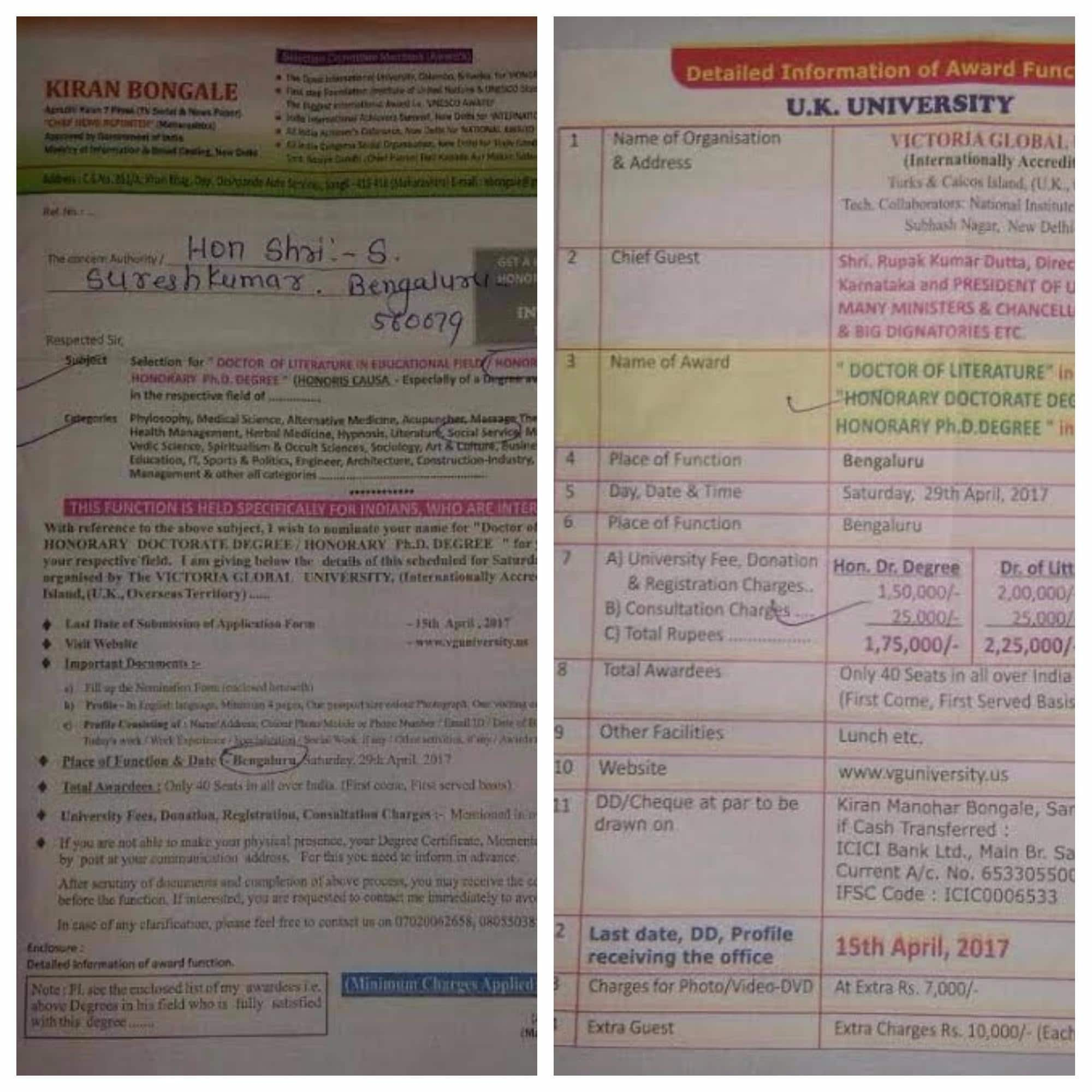 "These so-called universities putting up such honorary degrees for sale is a shame. They also had the audacity to mention Karnataka DG RK Dutta's name as the chief guest for the programme. The matter has been perceived seriously and a complaint has been filed. The people involved should be arrested and investigated so that we can find out how many such degrees have been sold before," Suresh Kumar pointed out.
Dr VP Niranjan Aradhya, Fellow at the Centre for Child and Law, National Law School of India University, Bangalore expressed shock over the incident. 
"The University Grant Commission should monitor such fake universities mushrooming as the guidelines to do research, quality social work and other parameters are declining due to such universities. If such universities are not tackled, graduates and professors coming out of such places will enter into education sector and spoil the system," Niranjan said.
Last Updated Mar 31, 2018, 6:54 PM IST