Have ward-level solid waste management plan to tackle garbage crisis: High Court to BBMP
The Palike has been asked to take up the issue on top priority
The Karnataka High Court said unless the wards have solid waste management plan in place, it is difficult to address garbage crisis
Eight waste processing sites established at the cost of Rs. 450 crore have not been functioning, says Palike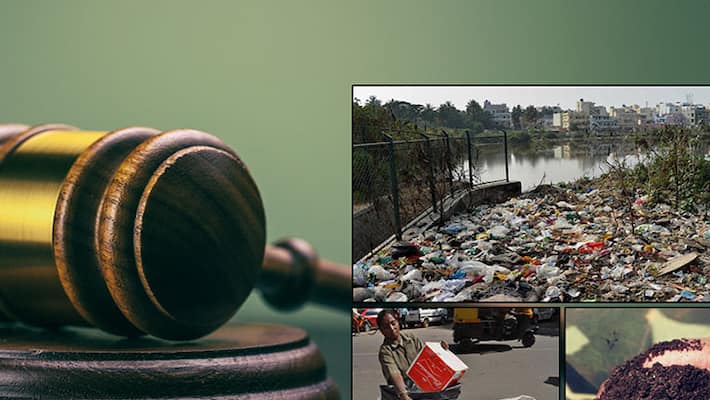 Emphasising on the ward-level waste segregation to prevent the city reducing to a 'garbage city', the Karnataka High Court has asked the Bruhat Bengaluru Mahanagara Palike (BBMP) to ensure that its wards have a proper solid waste management plan in place to tackle the crisis.
The Division Bench of the High Court directed the Palike to take up the issue in top priority and submit an action plan before the court by December 8.
It may be recalled here that the High Court had earlier held the Ward Committees responsible for managing waste within their ward limits. The court had felt that there was no solution to the garbage crisis unless each and every ward would segregate waste at source and manage waste produced within the ward by two wet waste and one dry waste processing centres.
Palike Joint Commissioner (SWM and Health) Sarfaraz Khan submitted before the court that maximum efforts were invested to ensure segregation and management of waste at source. However, only 40 per cent of waste segregation has been achieved. While efforts are on to ensure maximum management of waste by segregation at source, interim measures demand waste need to be taken to quarries. He reasoned that eight waste processing sites that have been established at the cost of Rs. 450 crore have not been functioning optimally due to various reasons, including local resistance.
Earlier, Ajesh Kumar, counsel for the petitioners informed the court that several progressive directions issued for managing solid waste had not been complied with. These directions require segregation of waste at source and its management in local areas. As a result, accumulated mixed waste was being dumped in quarry pits in and around the city resulting in massive environmental and health impacts on local village communities.
It is significant to note here that the Court also directed BBMP to prepare a booklet consisting of all High Court directives, as also specific provisions of Municipal Solid Waste Management Rules, 2016 and Karnataka Municipal Corporations Act, 1976 relating to Ward Committee functioning, and reach that to every Ward Committee within ten days. The Committees would then be assisted by BBMP in developing a Ward Level Waste Management Plan based on micro-plans developed by BBMP, the prevailing reality and inputs from the public, said the court.
Last Updated Mar 31, 2018, 6:44 PM IST